Last Updated on 31 August 2023 by Lempod
LinkedIn is an excellent platform for professionals. It helps you find your dream career, expand your network, and market your products through your profile. Being familiar with the LinkedIn Industry List is crucial for aligning your work with the most suitable sector.
LinkedIn has about 148 industry options on the platform. 40% of LinkedIn users who are active utilize the platform every day, logging more than 1 billion interactions per month.
With LinkedIn's vast user base, the competition is intense. Choosing the correct industry on LinkedIn is essential. Update your profile and page settings with the relevant industry to boost visibility.
This helps others discover you when seeking professionals in your field. Selecting your industry also improves the relevance of news and content in your feed.
In this blog, we will look into what the industry means on LinkedIn and explore the list of industries in LinkedIn.
What is Industry in LinkedIn?
In the context of LinkedIn, an "industry" refers to the sector or field in which you primarily operate or have expertise.
It is a fundamental element of your profile that helps other users understand your professional focus at a glance.
Selecting the right industry ensures that your profile aligns with your career path, thus making it easier for potential connections, recruiters, and collaborators to find you.
Essentially, your chosen industry acts as a compass, guiding others towards understanding your professional narrative.
What industry options are available in LinkedIn?
LinkedIn has thoughtfully curated a comprehensive list of industries that spans a wide spectrum of sectors.
When you edit your profile, you will encounter a dropdown menu that presents you with a variety of industry options to choose from.
These options encompass a broad range of fields, catering to professionals across various sectors.
Here are some examples of industry options available on LinkedIn:
Information Technology and Services
This category includes professionals engaged in software development, cybersecurity, data analytics, and technology consulting.
Financial Services
Encompasses individuals involved in banking, investment management, insurance, and financial planning.
Healthcare
Covers professionals in medical practice, pharmaceuticals, healthcare administration, and medical technology.
Marketing and Advertising
Enlists individuals specializing in digital marketing, advertising campaigns, branding, and market research.
Construction
Comprises professionals in architecture, civil engineering, construction management, and real estate development.
Education
Involves educators, administrators, and institutions focused on providing formal education and professional development.
Retail
Includes individuals in retail management, e-commerce, merchandising, and consumer goods.
Media and Entertainment
Encompasses professionals in film, television, journalism, music, and entertainment production.
Nonprofit Organization Management
Involves individuals working in charitable organizations, advocacy groups, and social enterprises.
Oil and Energy
Covers professionals in renewable energy, oil and gas exploration, energy policy, and sustainability.
It is important to note that while the provided options are comprehensive, they might not cover every niche or specialized industry.
LinkedIn regularly updates its industry list to accommodate emerging sectors. This ensures that professionals across all fields can accurately represent their expertise.
Top Industries on LinkedIn
The top industries on LinkedIn may be of interest to you if you're looking for work or a recruiter looking for candidates.
In June 2022, LinkedIn released the Top Companies in 2022 in nine major industries. Knowing these companies and their sectors can give you an idea of the job titles that are in demand and the unique skills that companies look for.
You can check the report and go to the company's insights to get this information.
Additionally, you can also search the available positions and make connections with people you may know at the company. You can turn on job alerts to keep you informed of upcoming career possibilities.
Here is a quick view of the nine major LinkedIn industries of the Top 25 Best Workplaces to grow a career.
This is based on LinkedIn's Top Companies 2022: Industry Edition report.
Consumer Goods
Financial Services
Health Care
Marketing & Advertising
Media & Entertainment
Real Estate
Retail
Technology & Information
Travel & Hospitality
*arranged alphabetically
So how can you actually choose your sector from the LinkedIn Industry List?
It's pretty easy to set up your industry sector in your LinkedIn Profile. Just follow these steps:
Click your LinkedIn Profile picture on the right side of the LinkedIn Main Menu bar
Choose View Profile
Click the pencil (edit) icon on the right side of your profile page
Scroll down until you see the industry section
Type in the beginning letters of your industry and select from the available LinkedIn Industry List options
Hit save and you're set!
If you don't see your sector on that list, don't fret. It doesn't always mean that it's not a good one. Simply said, more people are working in some particular sectors than yours.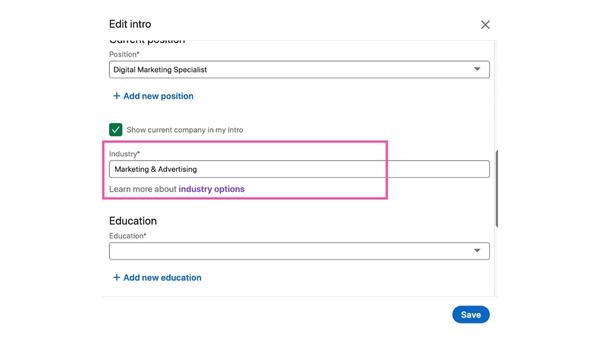 If you're in the high-ranking LinkedIn industry, you know that your skills are in demand but at the same time, competition is high. Thus, if you want to be heard and to have the loudest voice, you will need to work on your LinkedIn marketing and content strategies.
If this is your case, don't hesitate to find out how Ilya Azovstev got 100.000+ views on his LinkedIn posts in just one month.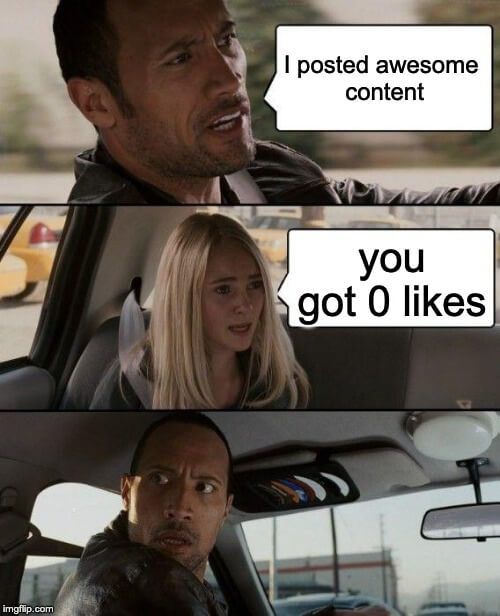 Conclusion
With LinkedIn's continued growth, the competition for getting leads, more connections, and landing a job is getting steeper. The LinkedIn Industry List serves as a pivotal element of your professional journey on the platform.
By understanding what industry means on LinkedIn and selecting the appropriate category, you are shaping your online presence and boosting your visibility on LinkedIn platform.
Whether you're an IT specialist, healthcare professional, marketer, or educator, the industry you choose becomes a cornerstone of your LinkedIn profile. It enables you to connect with the right individuals and stay informed about the latest trends in your domain.
As LinkedIn continues to evolve, the platform's commitment to offering diverse industry options ensures that every professional can represent themselves authentically. It also helps them engage with like-minded individuals.
So, take the time to explore the LinkedIn industry options available. Make sure that your LinkedIn profile accurately reflects your professional journey within your chosen sector.