You love Lempod and show others how good it is. So why shouldn't you get rewarded for doing that?
If you are interested in being rewarded for ongoing commissions for evangelizing Lempod amongst your associates, customers, or even friends, then the first thing you have to do is to sign up.
Becoming a Lempod affiliate is easy and there are no fees. It only takes 2 minutes to sign up at https://refer.lempod.com.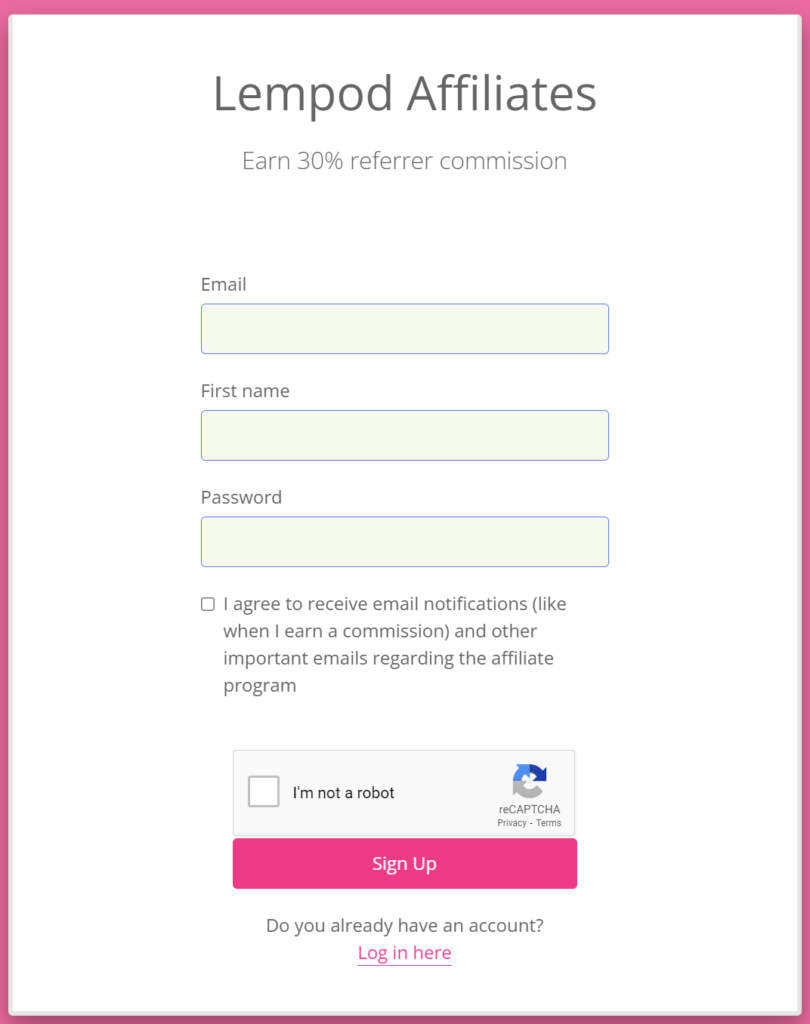 Simply fill out the online application to become a member. The application will ask for some personal information such as name, location, and how you want to receive your payments.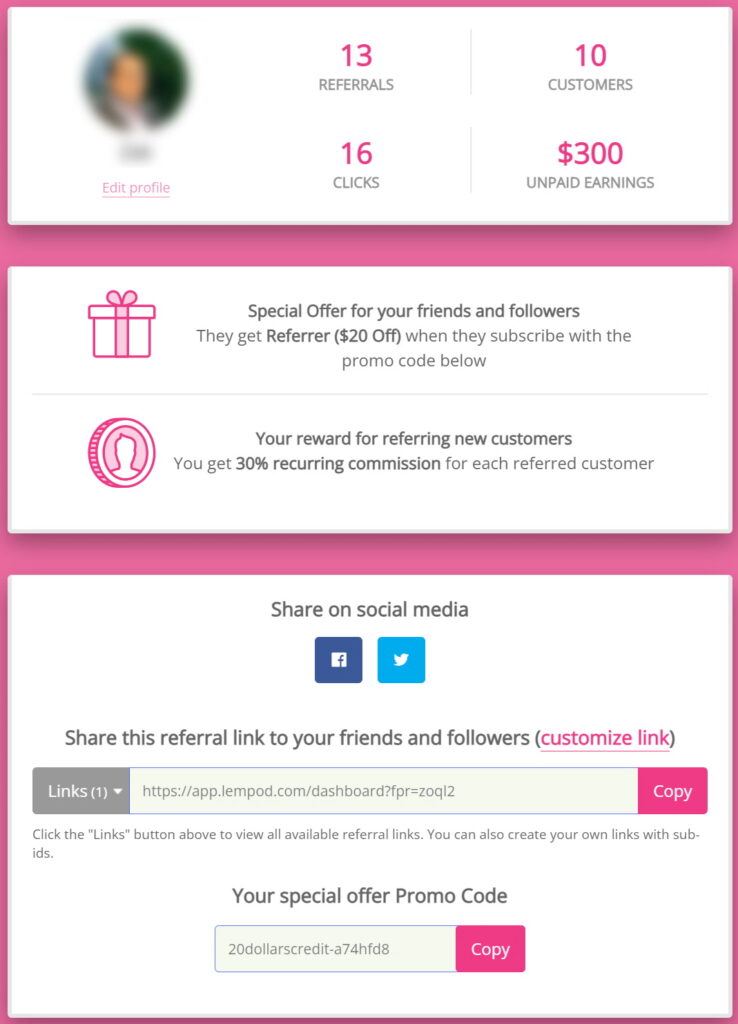 Share Lempod with your network using your personal referral link and you will receive 30% commission!  🙂