Last Updated on 16 November 2023 by Lempod
Today I will share with you some ways you can find the most relevant Engagement Pods to get likes and comments from other content makers in your industry + at the end of this article you will find links and secret codes to join the best pods.
Engagement Pods? Do they really work?
Just imagine:
You spent an hour writing your latest post on LinkedIn.
You found a great topic and shared nice insights about it.
You found a fine image (or even created your own one).
You did a good job! 😎
Now you click "post" and truly believe that it has the potential to be viral.
But. But. But.
This post got only 1 like and around 100-200 views 😧
The only thing that you can do is to say:
"Damn, LinkedIn content doesn't work. LinkedIn is dead".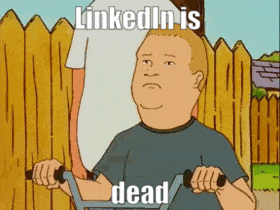 But that's not true.
LinkedIn is booming and we're at the beginning of it.
Now my LinkedIn post reach even more than 100K views, but I only have 4K followers. Can you do the same on Facebook or Twitter?
Nope.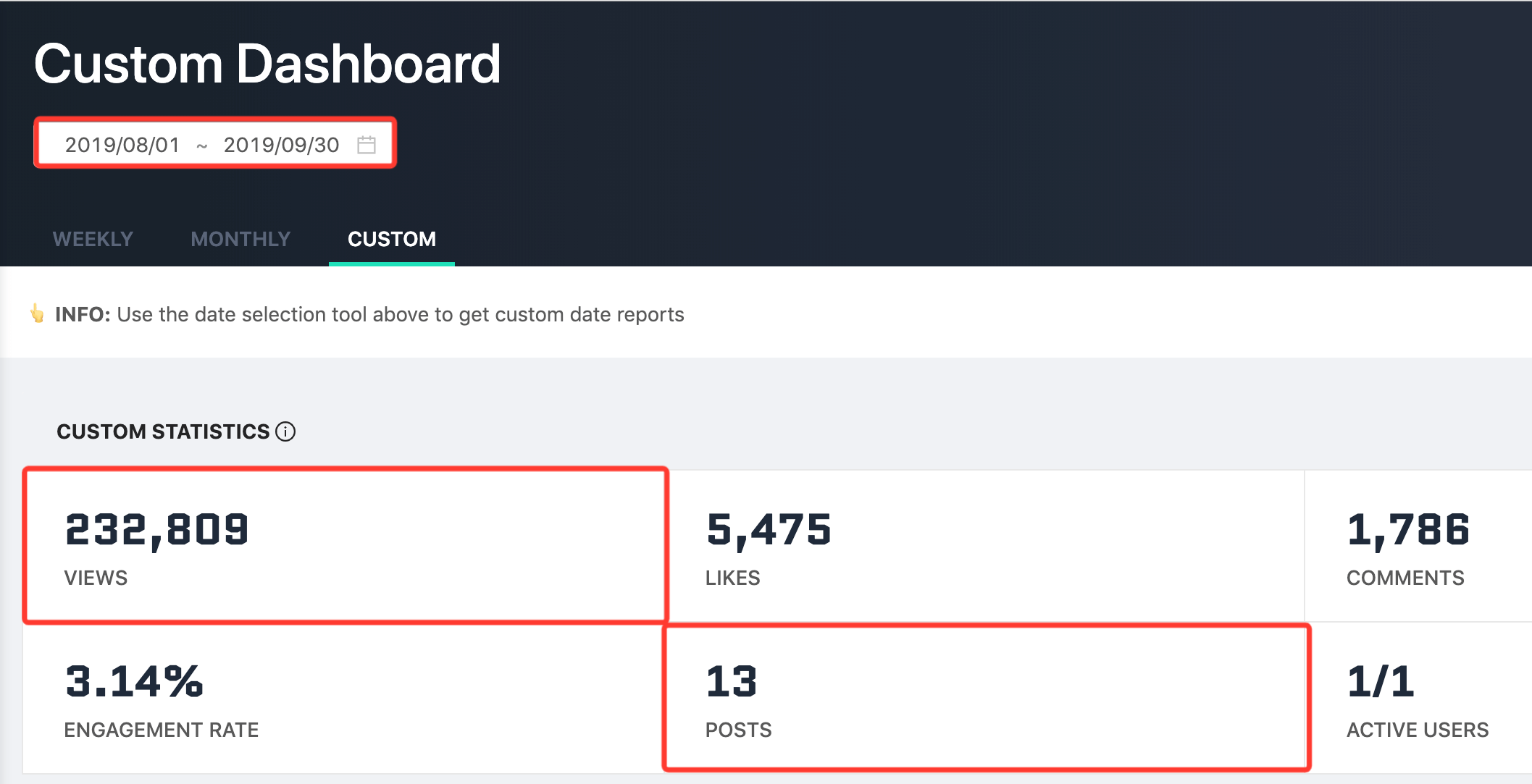 After 30 different experiments with fails and wins, I found a simple formula that will help you be successful on LinkedIn with your content:
Content Success = Content Quality + Initial Engagement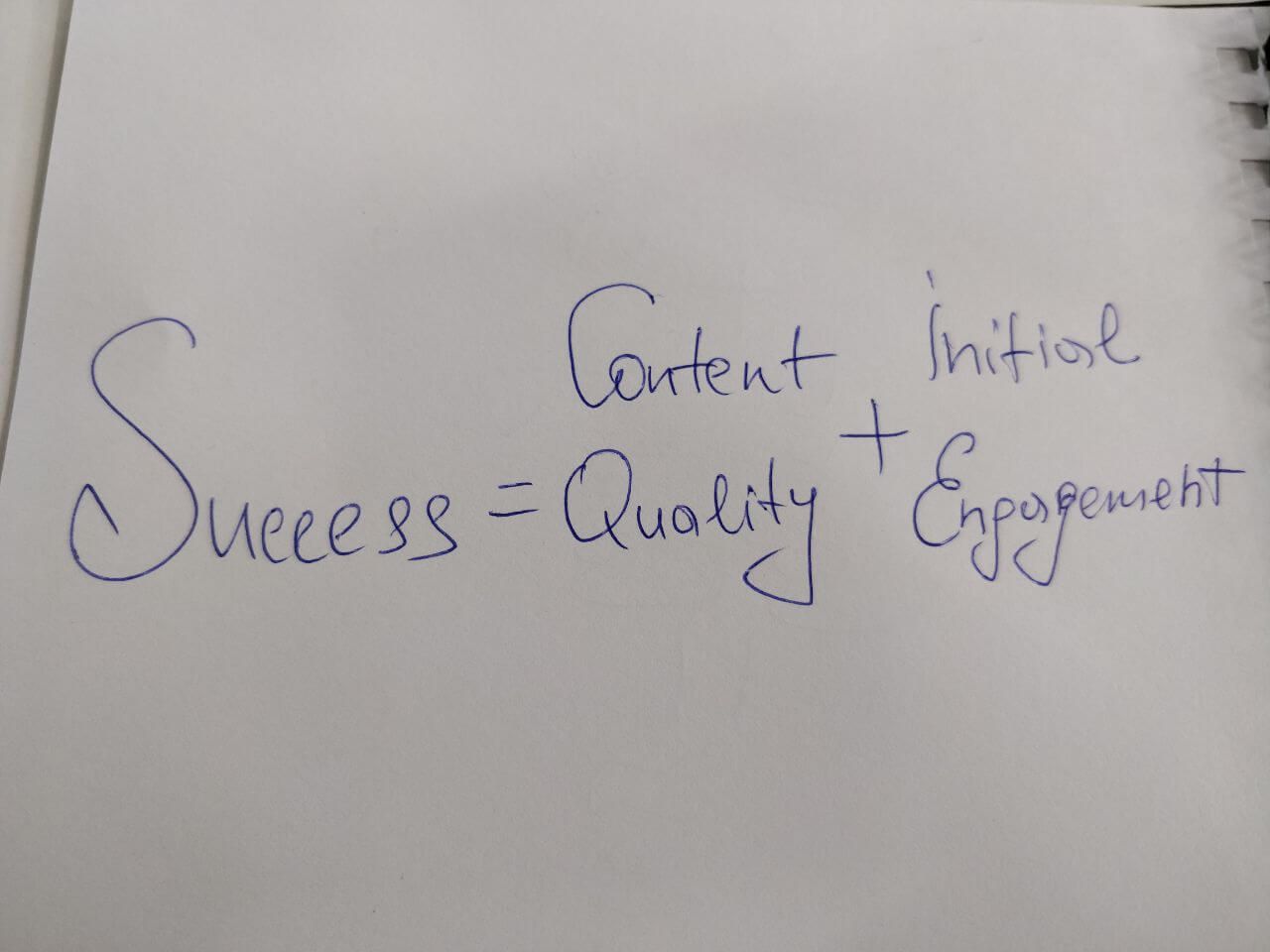 And since I wrote a lot (a L-O-T) about how to make LinkedIn posts to get 10x more results here, today I decided to share my insights on the 2d part of the formula – getting initial engagement with pods.
But before that, let's describe:
What is LinkedIn Engagement Pod?

In a few words – LinkedIn engagement pod is a group of people (usually this group is closed), where everyone is ready to support each other with mutual engagement.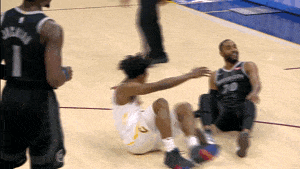 So if you're the part of this "pod" you will need to like others' posts but at the same time, you will get likes and comments as well.
Why do you need LinkedIn Engagement Pod?

As I shared before in "how my LinkedIn posts reached 100K views", LinkedIn has their own algorithm on how they boost posts.
I'm not 100% in this formula, because I don't work for LinkedIn, but from my experience it totally makes sense.
So what LinkedIn does after you post there: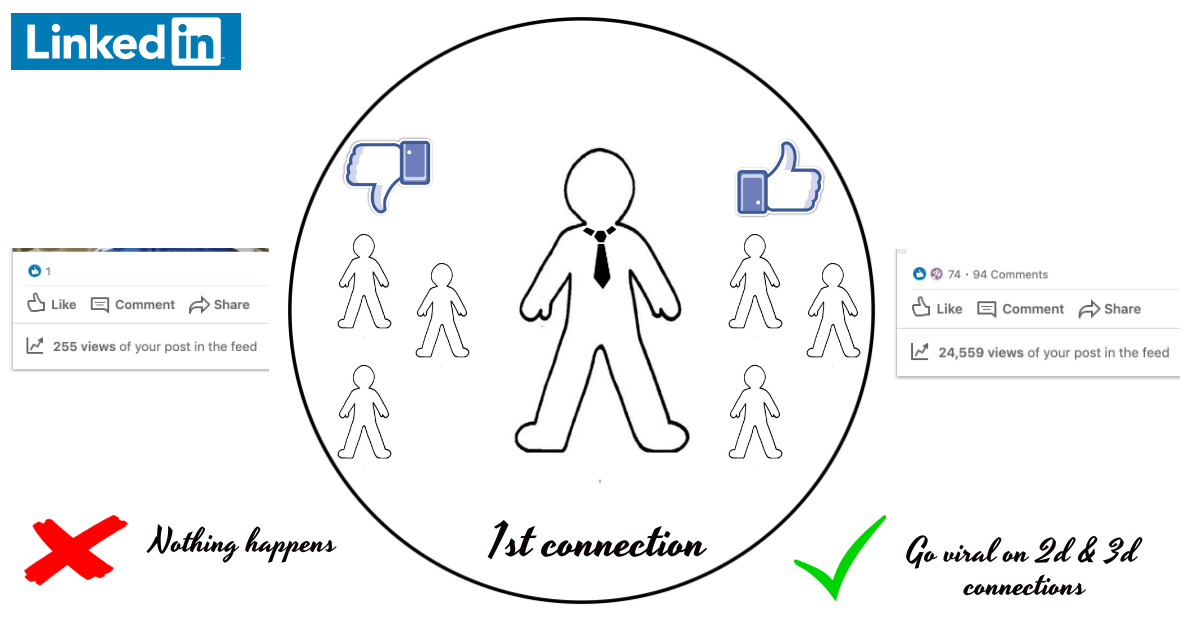 Step #1 – LinkedIn shows your content to a small group of people
Step #2 – If they engaged with your post LinkedIn starts showing it to all of your 1st connections + to friends of your friends
Step #3 – If 2d or 3d connections will like or comment on your posts, your content will appear in their network as well.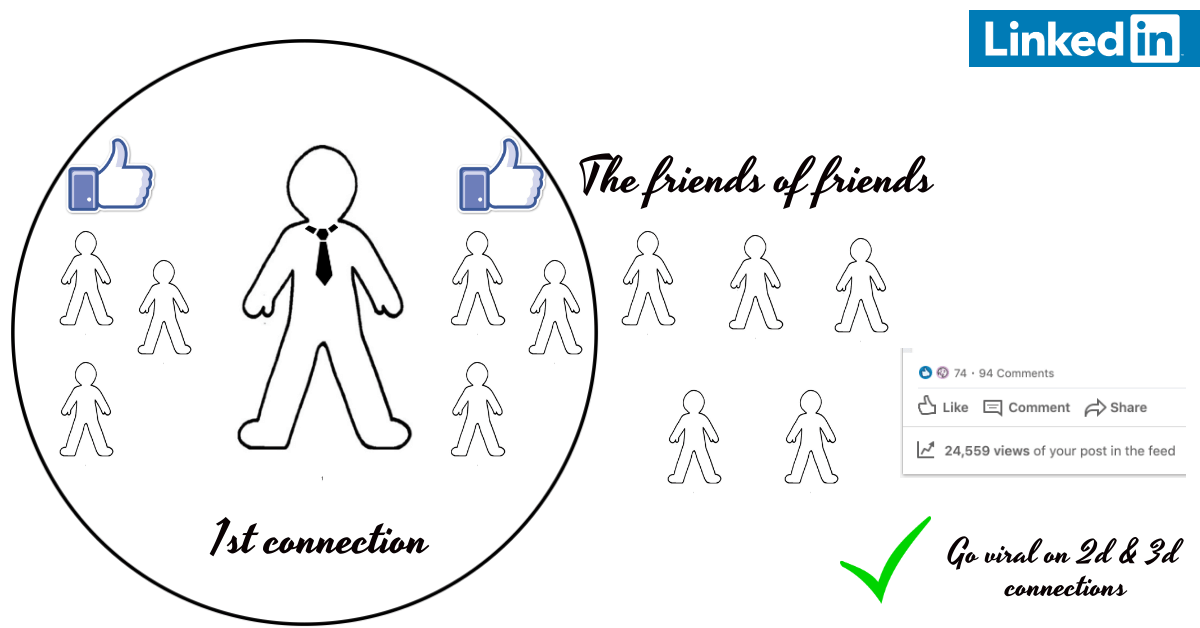 (That's one of the reasons, why my posts get 30K views on average, but I have only 4K followers).
For example here 👇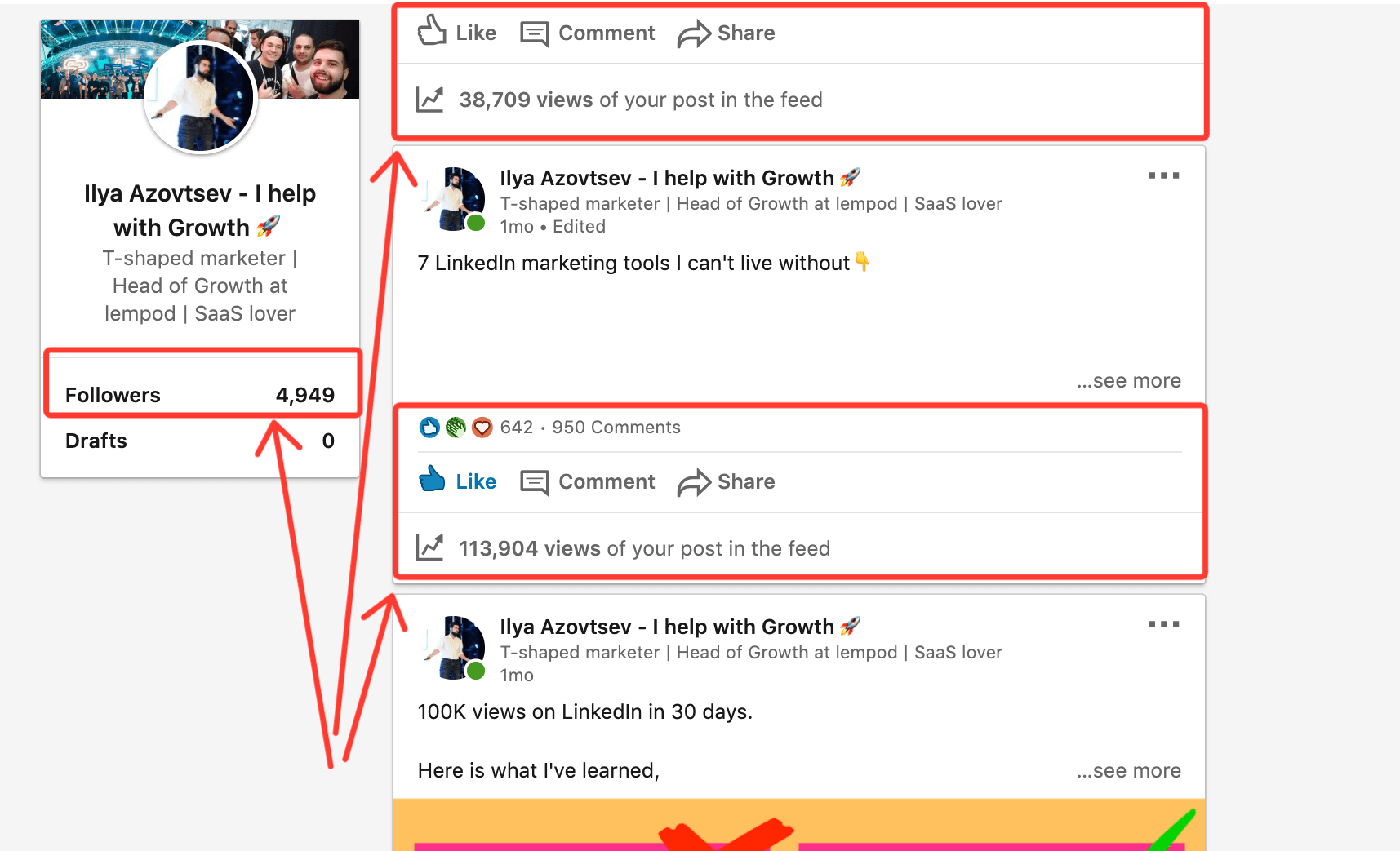 Since there are a lot of content to show, LinkedIn needs to prioritize all posts and show only valuable and interesting ones.
Because if there are more great and valuable posts on LinkedIn -> people will scroll and stay on LinkedIn more -> the more ads LinkedIn will be able to show -> the more money they can earn.
So they monitor posts on the engagement, and if a piece of content doesn't get a lot of likes and interest during the first 3 hours, it probably won't get it later.
So you need to get initial engagement to conquer LinkedIn content game.
Now you probably have such a feeling:
"Ok, I probably need it, but where do I find these LinkedIn engagement pods?"
So, here are we go:
Manual LinkedIn Engagement Pods
Manual pods are everywhere, because they are manual.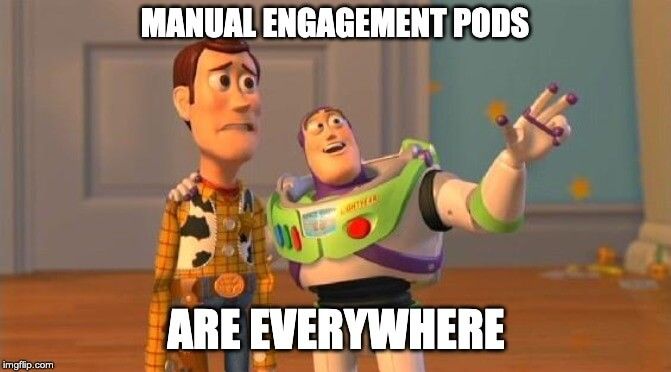 Yeah, you will need to go to each LinkedIn post that other people shared and click "like" button + leave some comments.
That's easy and you just need to have a place where you will share links to your posts, so it may be Slack channel with your colleagues, Telegram or LinkedIn group or any other platforms.
Join Personalized On-Boarding – Lempod, and a Lempod staff member will contact you with personalized suggestions.
LinkedIn Growth Hackers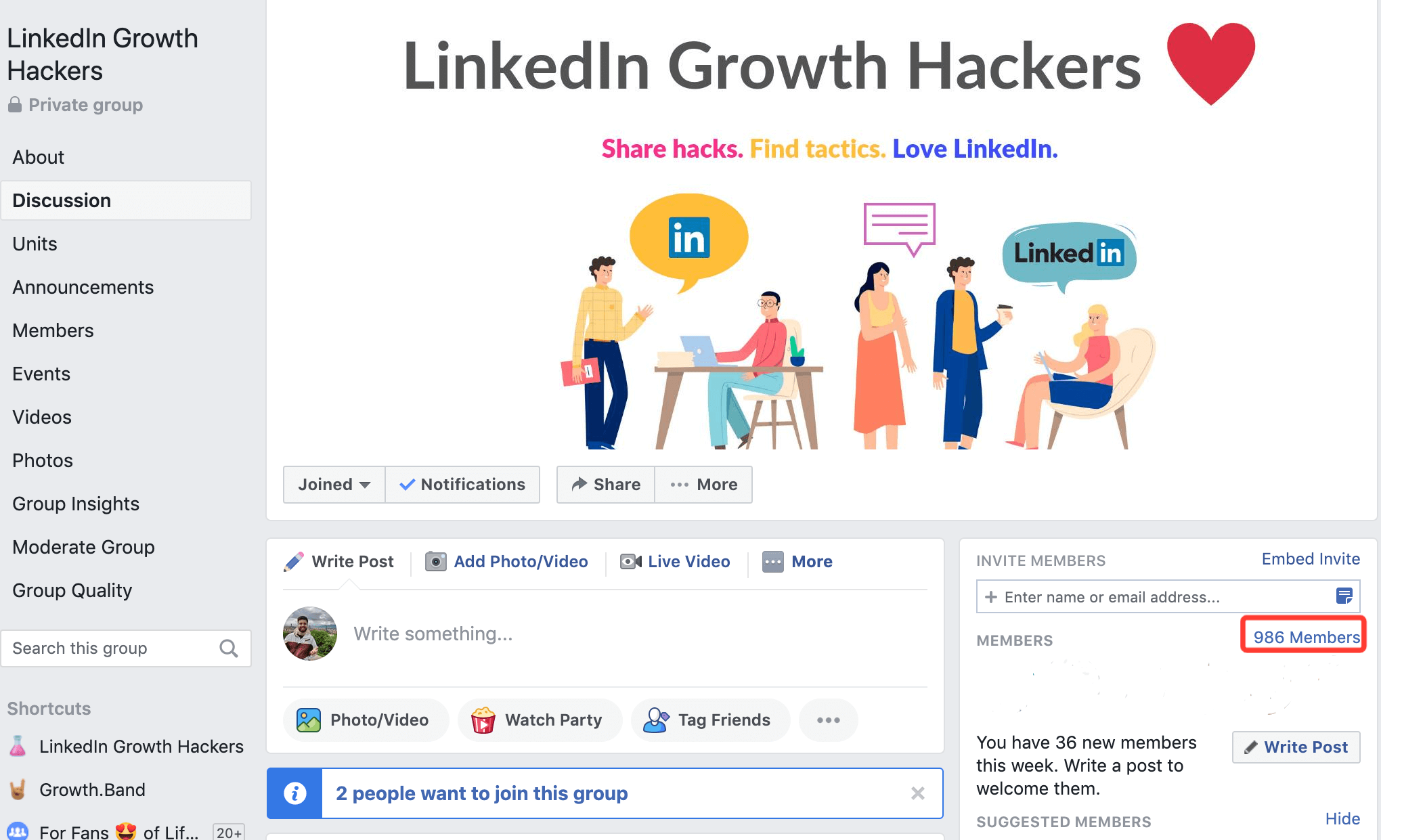 This is the closed Facebook group oriented on LinkedIn growth. It's much more than just supporting each other with likes and feedback. This is the place where we share the newest hacks and strategies that help us leverage LinkedIn in 2020.
Only quality content, relevant strategies and rock'n'roll 🤘.
You're welcome to join LinkedIn Growth Hackers.
The problem of manual pods
Since its all about manual work there are (of course) some problems with it: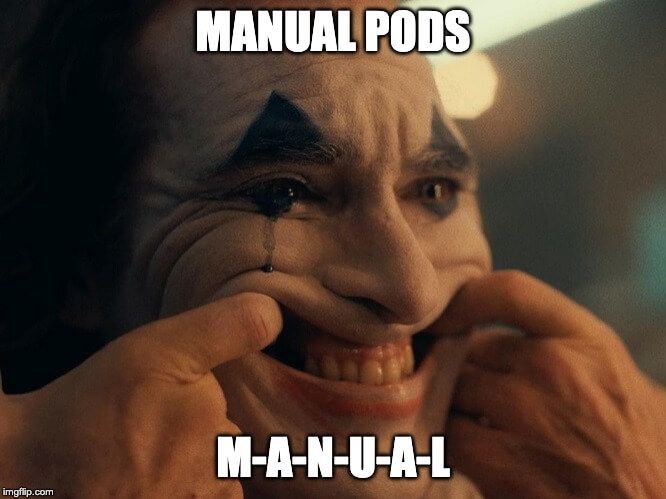 Platform. You need to use a platform to be in pods, for example it won't be convenient for you to be in LinkedIn Engagement Pod on Telegram if you never used Telegram.
The effectiveness of it isn't high. You can share posts when people are unavailable and they will "like" only after 4-6 hours. And the impact of this "like" will be muuuuch less than if a person liked within the first hour.
Since it's manual, people can miss your posts (or just be lazy) and don't interact with your posts. That's the problem of these "manual" types of engagement.
For example, here a Telegram group with 70 people, and you probably think that you will get 70 likes if you share your posts there.


But the reality is – 11 likes and 0 comments.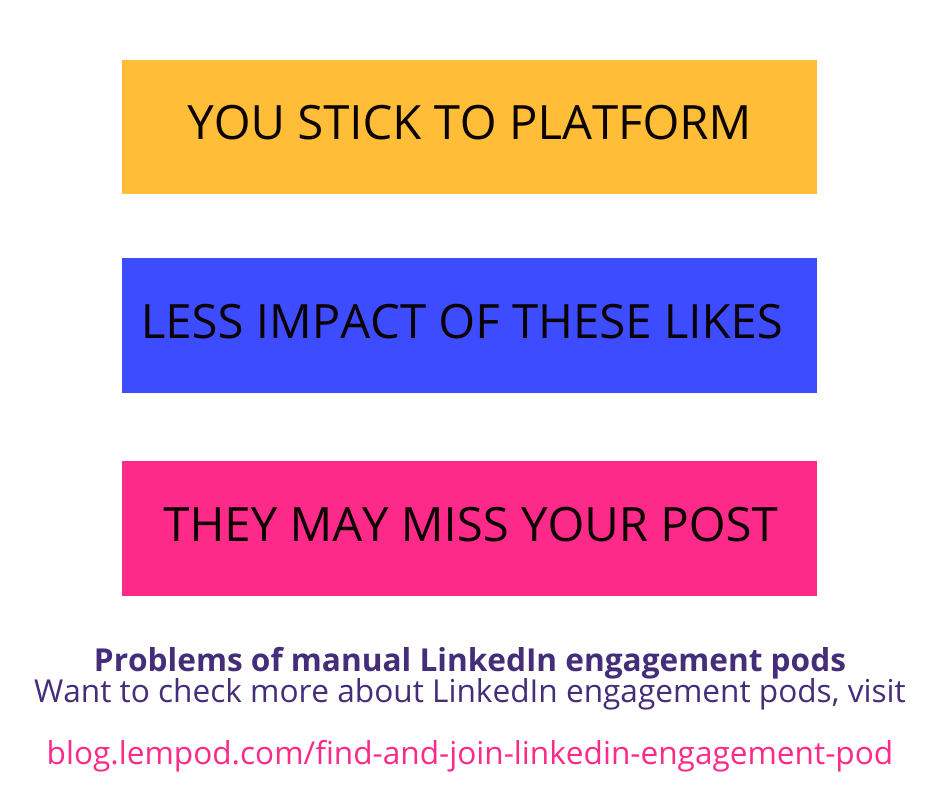 But there is also an automatic solution!
Automatic LinkedIn Engagement Pods
There is a solution that automates "likes exchange" process. It's called lempod (by the way, it's one of my favorite LinkedIn marketing tools), and this is the hugest marketplace of LinkedIn engagement pods.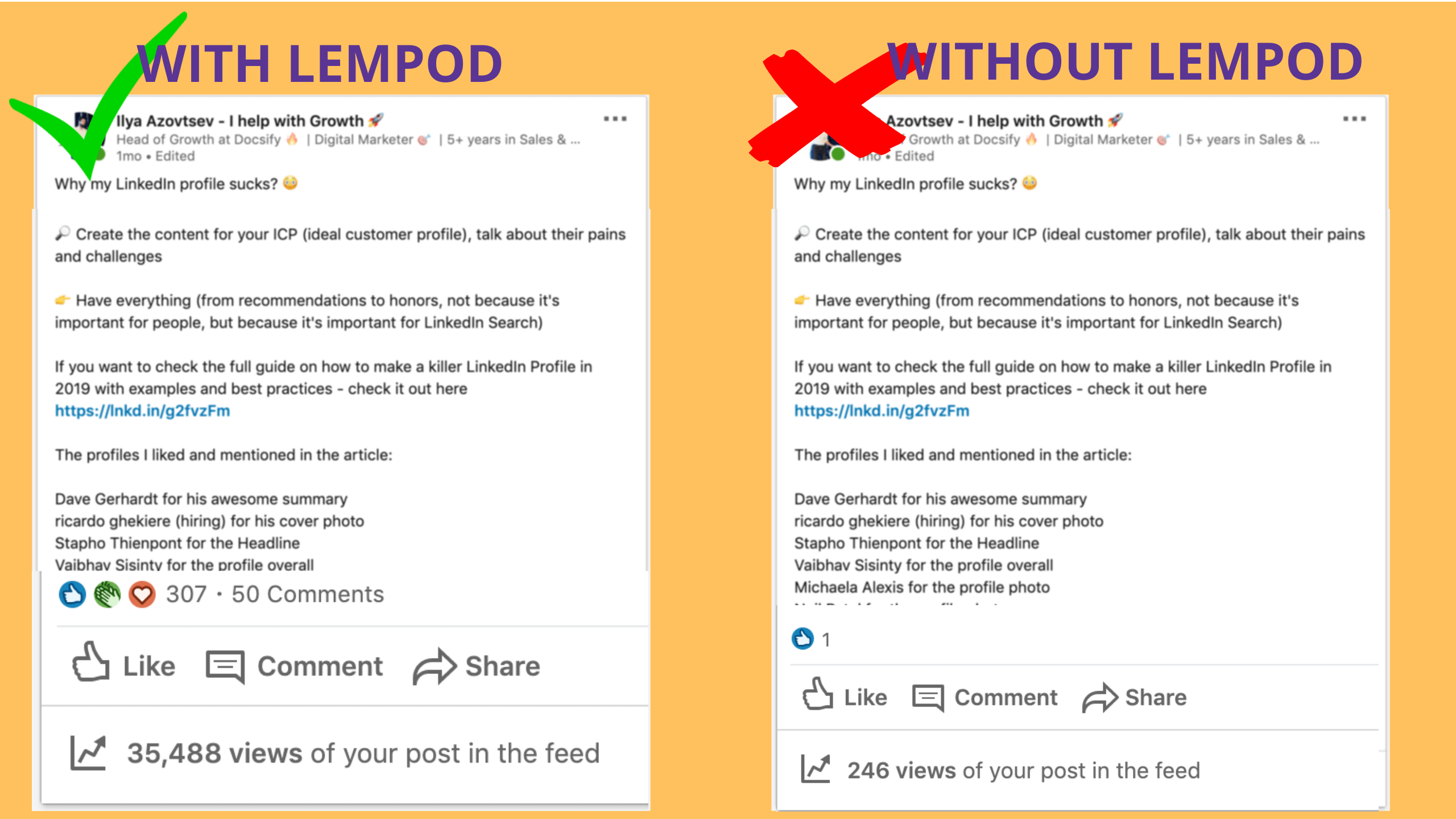 Here is the same logic as it was for manual pods, but there are 3 differences:
It doesn't matter what tools and platforms you use, lempod will work for you, because it's a Chrome extension.
Everyone who is a member of a pod will automatically (A-U-T-O-M-A-T-I-C-A-L-L-Y) like your posts and leave the comments that you previously prepared.
You can find pods with relevant people who are writing for the same or complimentary target audience, So with lempod's marketplace of LinkedIn Engagement pods you will find the best group for you.
There are 2 ways to find the best LinkedIn engagement pods for you on lempod:
lempod's marketplace of pods
Once you install lempod's Google Chrome extension, you can visit the "Marketplace" page where you can search for new pods by using keywords and tags.
For example, if you need some "Growth-oriented" pods, just type "Growth" in a search bar and you'll find relevant pods.
Or you can also check Highlighted Pods – these are the best pods of the week. There should be enough amount of active people.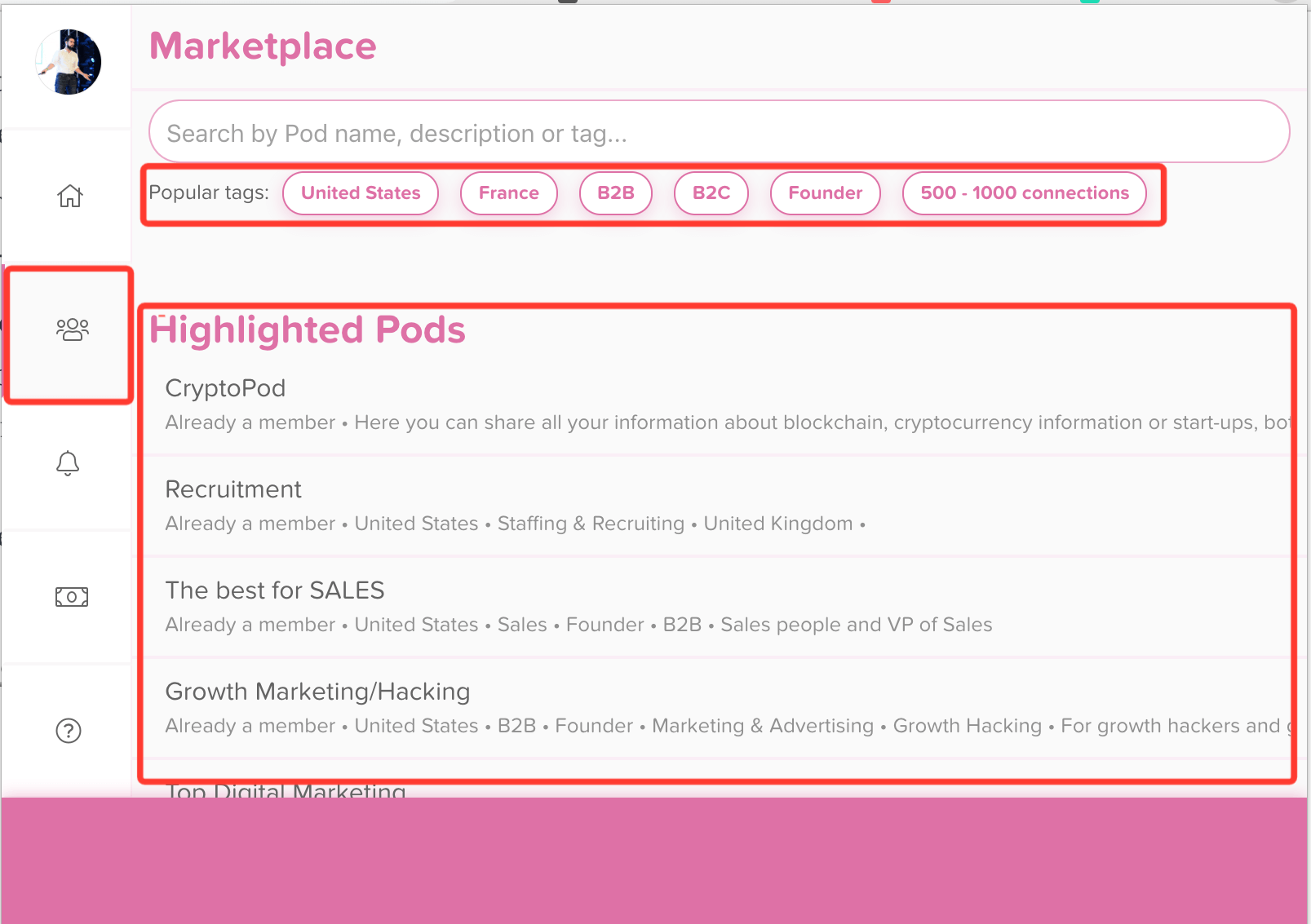 Join LinkedIn engagement pods with a Secret Code
Or you can always join pods with a "Secret code". It's a unique 4-number code that people share everywhere, so you can join others' pods with this approach.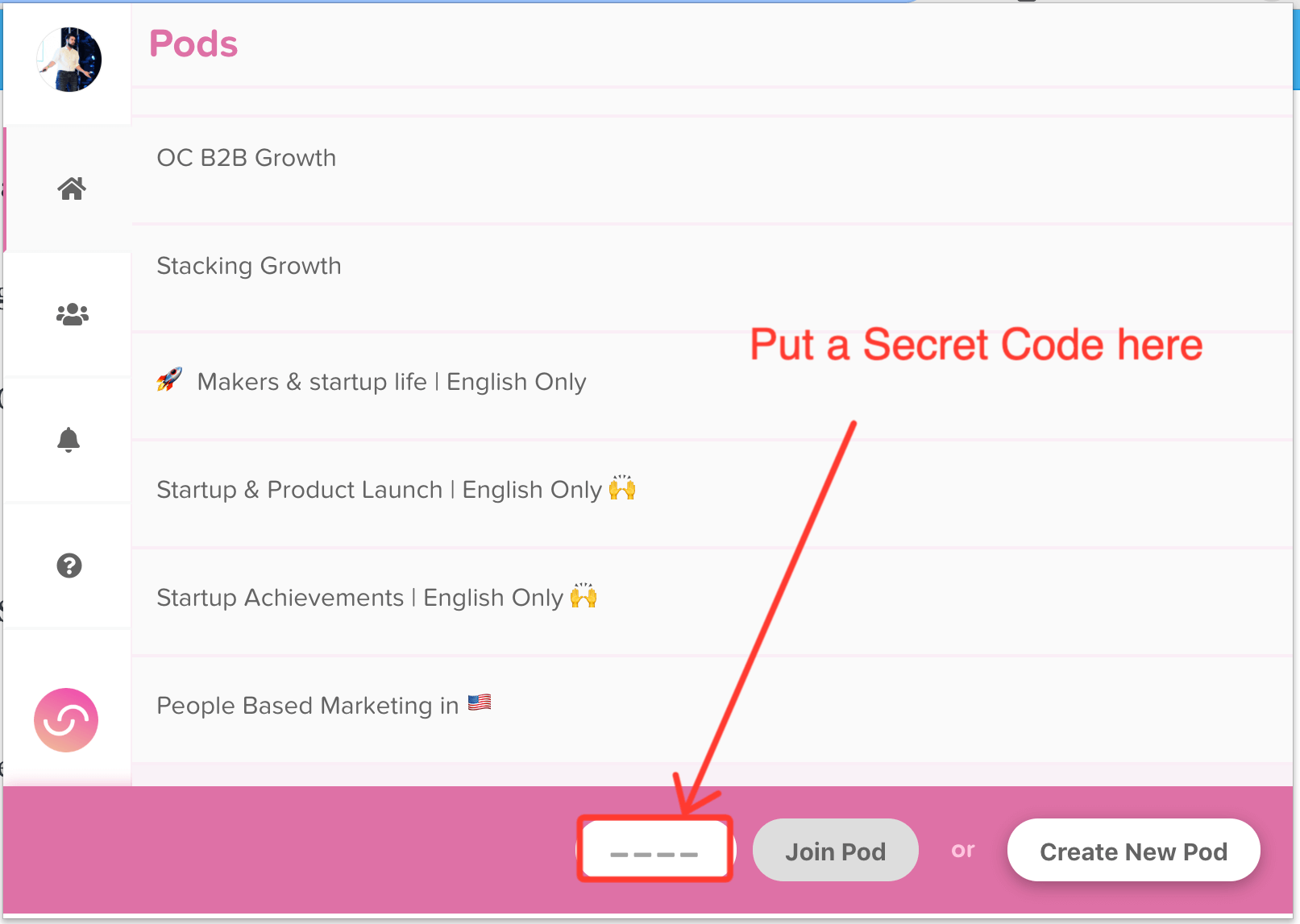 Once you join engagement pods, you can get likes and comments from other lempoders. To do that you need:
Copy the link to the LinkedIn post you've just created,
Go to the lempod and choose the right Pod,
Add the link to "Add post" field
Write your custom comments that other members will leave automatically. Note! these comments should be relevant to the content of your post.
Start to Engage This Post (button)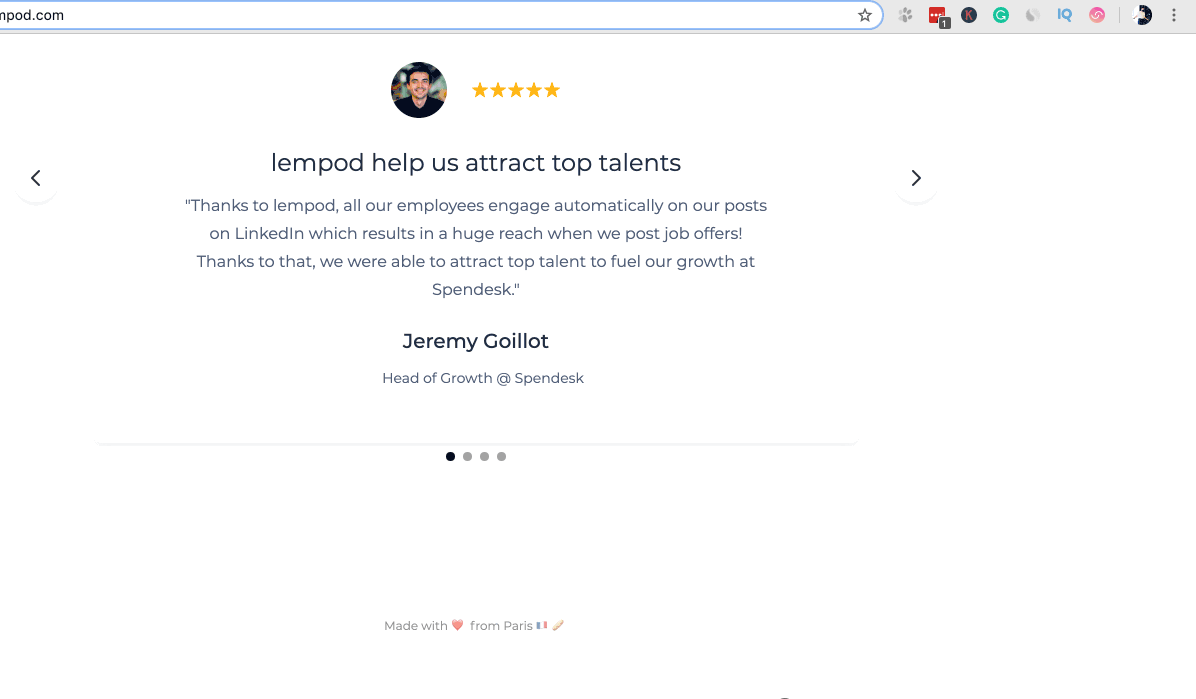 As a result, you'll get a huge impact on your LinkedIn post views.
For example, this is one of my most successful posts: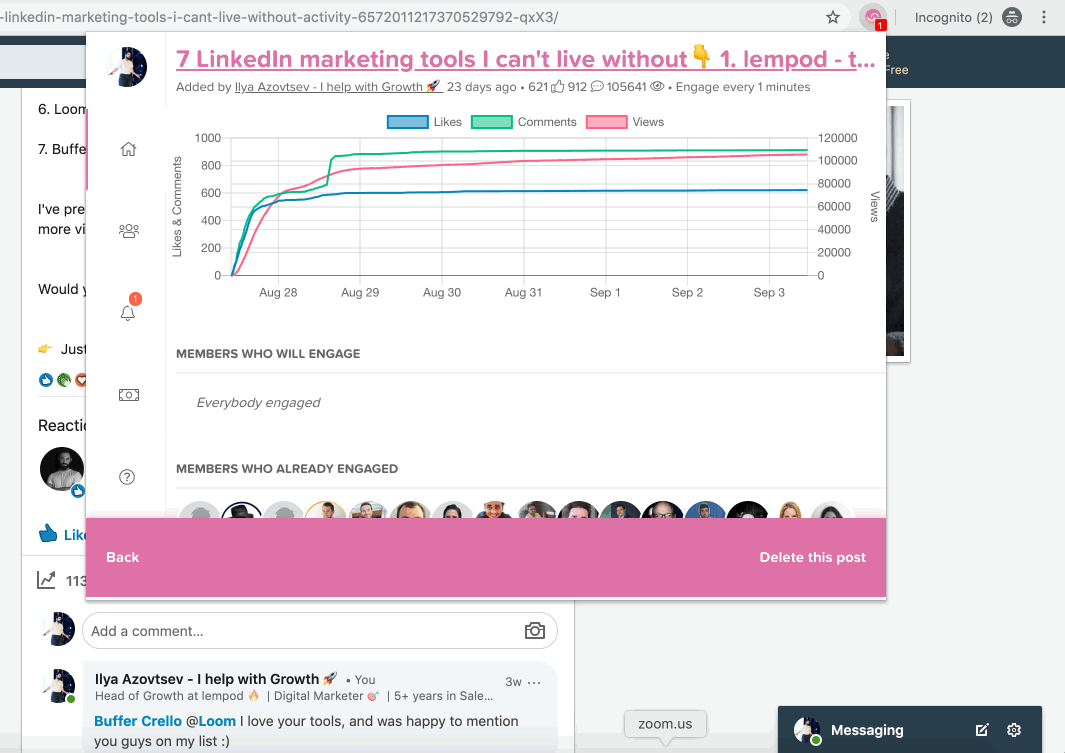 Do you know what's the sweeties in all of this?
It's the price.
For just $9.99/pod/month, you get 10X of your LinkedIn content reach.
Bonus
We've also prepared a list of the best pods of the week. We also divided them by categories and industries so that you can find the best and the most relevant pod for you.
Here is the list of the best LinkedIn Engagement Pods to join.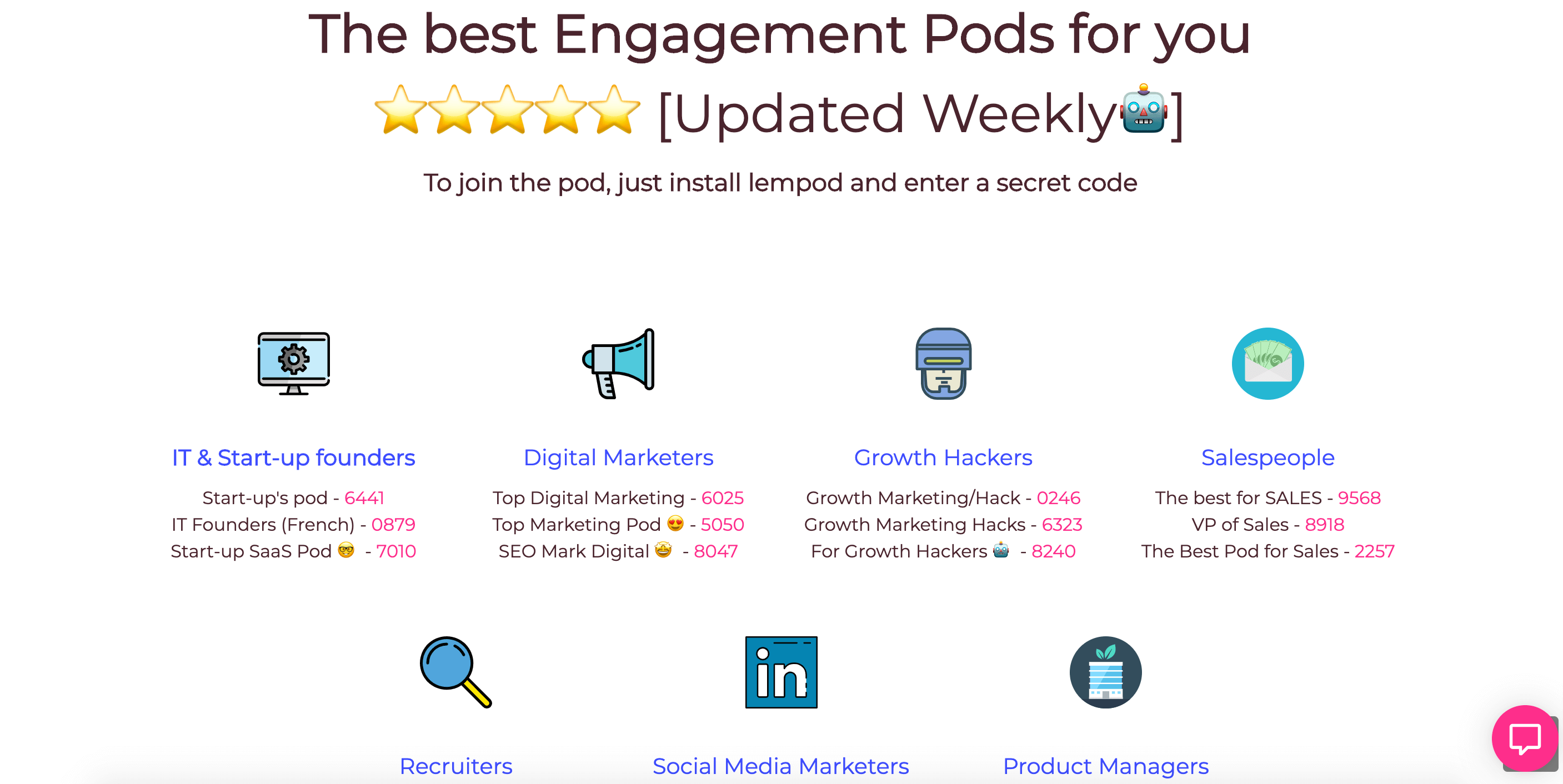 Also, I've created a list of LinkedIn Engagement Pods on lempod with super awesome people there.
There are already top influencers in their sphere, so you can join pods where high-level LinkedIn accounts create relevant content. So here we go:
SaaS Haven – All things SaaS 🚀 – The secret code is: 6129
Growth Hackers – Worldwide 🌍 – The secret code is: 6031
High-level Marketing Club 👑 – The secret code is: 1042
Startup Factory – Achieve Fast Startup Growth 🚀 – The secret code is: 3348

The HR Mastermind – Everything about Human Resources 🤓 – The secret code is: 4763
Once you choose the relevant LinkedIn pod – just put the "Secret Code" here and wait until I accept you: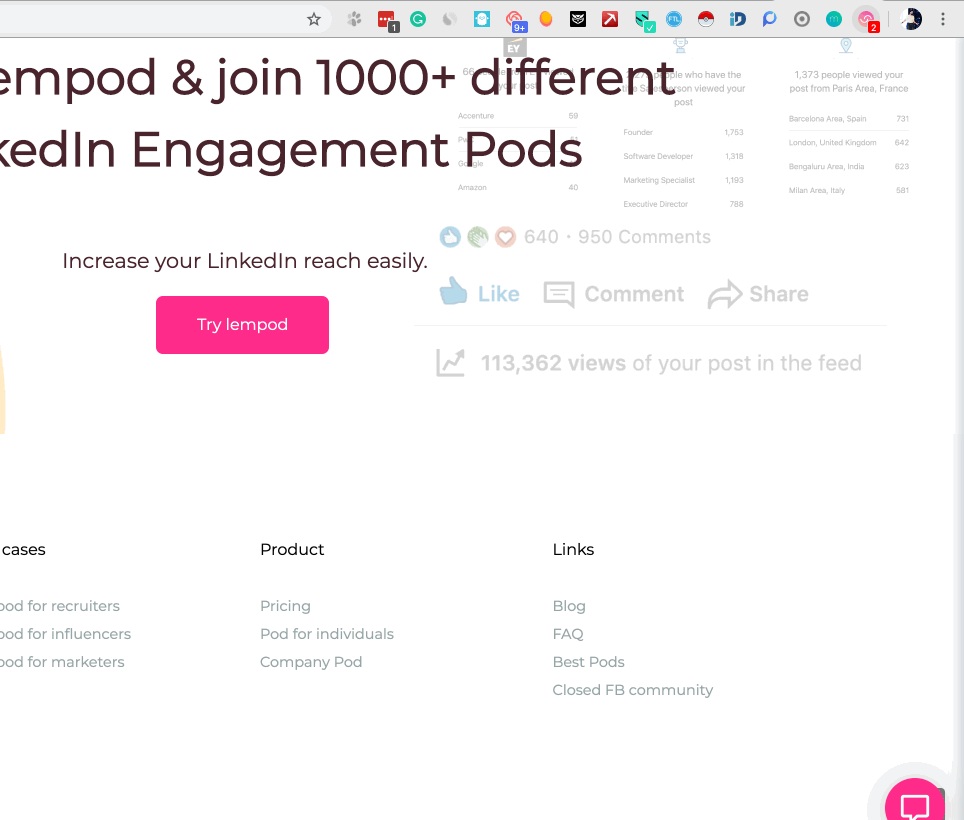 To sum up

There are 2 types of LinkedIn engagement pods:
If you want to join Manual LinkedIn Engagement pods, you need to be prepared to get results that won't be enough for you to 10x your LinkedIn post views. But it's usually free.
On the other hand, there is a marketplace of LinkedIn Engagement Pods where you can find the most relevant pod for your business, and other members will automatically like and comment on your content.
Here you can find the list of the best LinkedIn Engagement Pods.