Make Your

👩‍💼 LinkedIn Marketing Strategy

👨‍💼
Successful With Your Content
With lempod, your LinkedIn posts can get

10x more post views and engagement
LinkedIn makes up more than 50% of all social traffic to B2B websites & blogs. So you can get traffic and leads.
YOU JUST NEED
TO DO IT RIGHT.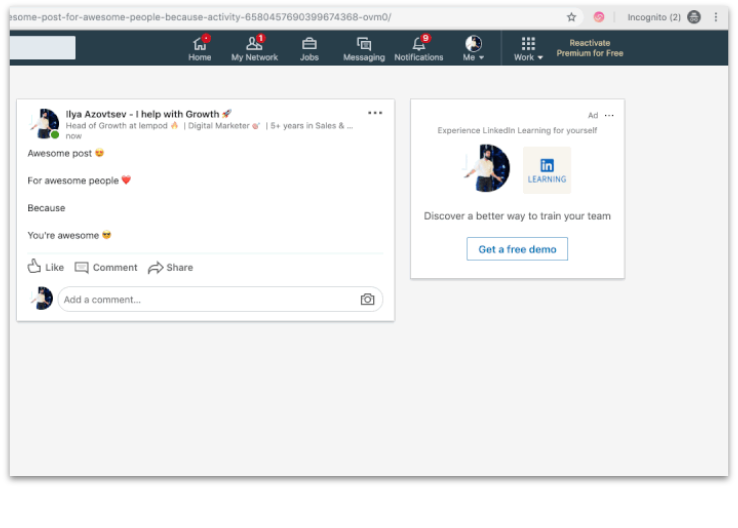 TRUSTED BY 500+ COMPANIES WORLDWIDE
The Secret to
Generate Leads & Traffic

on LinkedIn
Decrease
LinkedIn Marketing Costs

by

leveraging your colleagues' network

and reach more potential clients.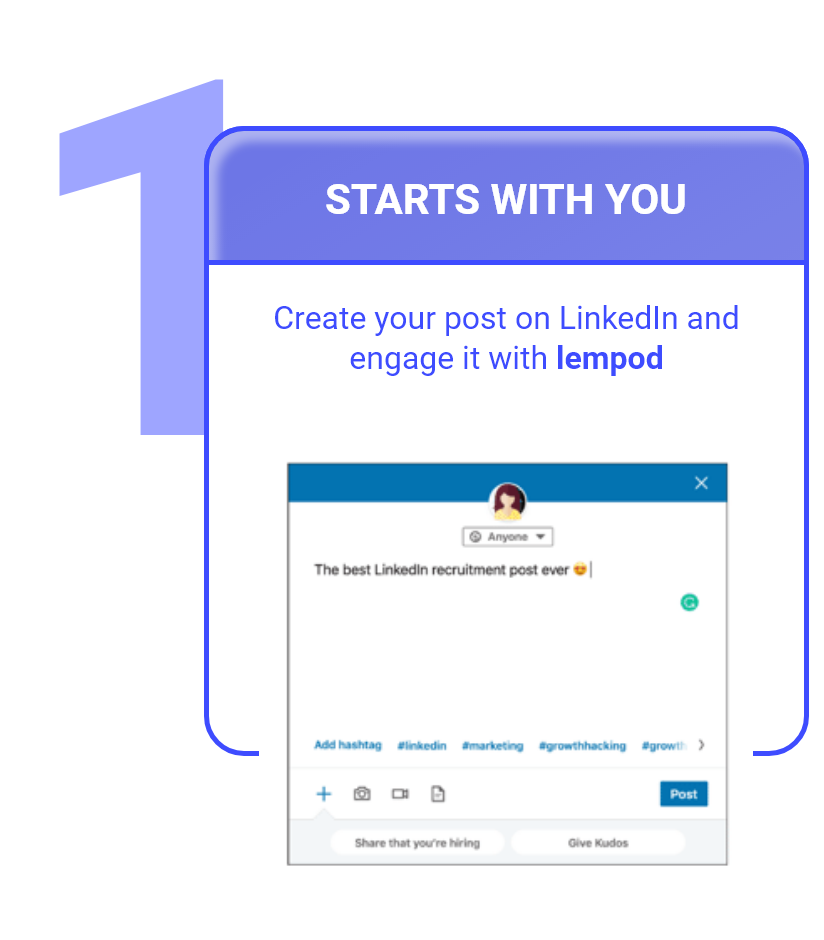 How does this new LinkedIn
marketing strategy work?
lempod

is one of the

easy-to-use LinkedIn recruitment tools,


so you need just

30 seconds to start.

Create
Create content about your new article
or the problem this article solves

Engage
Use lempod to
10x your LinkedIn post views

so your potential readers will notice it

Relax & Get
Get the traffic and leads from
LinkedIn network
Happy
lempoders

who are using LinkedIn for B2B marketing
Our users loving us is our biggest reward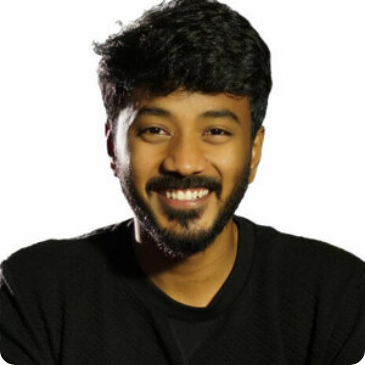 Vaibhav Sisinty
Marketing Manager @ UBER

Secret code - Put your LinkedIn posts on steroids with lempod
"I've been using lempod to promote my content on LinkedIn and the results were amazing! Thanks to the power of the lempod community, my posts got between 4 to 6 times more engagement!"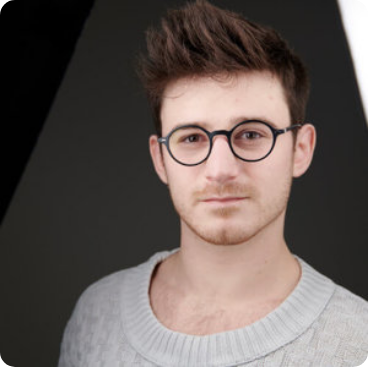 Stapho Thienpont
Founder of TMF

We get 3 times more leads
with lempod
"lempod is an amazing tool to get more reach on LinkedIn! LinkedIn was already a great platform to generate leads but now that we're using lempod, the number of leads we get has tripled!"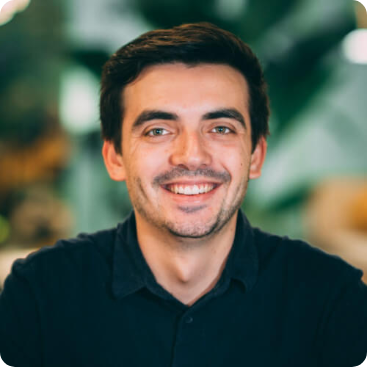 Jeremy Goillot
Head of Growth @ Spendesk

lempod helps us attract top talents!
"Thanks to lempod, all our employees engage automatically on our posts on LinkedIn which results in a huge reach when we post job offers! Thanks to that, we were able to attract top talent to fuel our growth at Spendesk."
Trending Pods that you can join
To join the pod, just
install lempod

and enter a secret code
Marketing in North America
How is Lempod an effective marketing strategy?
Lempod works by leveraging the power of LinkedIn engagement pods. LinkedIn's algorithm favors posts with higher engagement rates. By participating in these pods, users increase the likelihood of their content to appear on the feeds of other LinkedIn users, expanding the reach and impact of the content.
What are LinkedIn engagement pods?
Pods are LinkedIn Groups that consist of like-minded professionals looking to increase their LinkedIn post engagement. Members of the pod engage with each other's content. This includes liking, commenting, and sharing posts, which boosts the visibility and engagement metrics of each post.
Does Lempod save me time in growing my LinkedIn network?
Yes, defnitely! By automating engagement through Lempod, you can focus on creating high-quality content. This time-saving feature enables a more effective and consistent approach in implementing your LinkedIn Marketing Strategy.
Install
lempod

& join 1000+ different LinkedIn Engagement Pods
Increase your LinkedIn reach easily.