Last Updated on 12 September 2023 by Lempod
Today, I'd love to share with you the perfect LinkedIn cover photo size for your LinkedIn profile. I will also show you the right LinkedIn banner size and image sizes for your posts.
Everyone loves images ❤️
I love, my colleagues love, and everyone loves images.
So there is no sense in describing how images are essential on social media.
But there is one issue with that — sizes! social media image sizes! 😡
When updating my LinkedIn cover image, even with a good image and impressive text, some get cut off if the size is not within LinkedIn's recommended image size.
For example, my first version of my LinkedIn cover image without me 😓: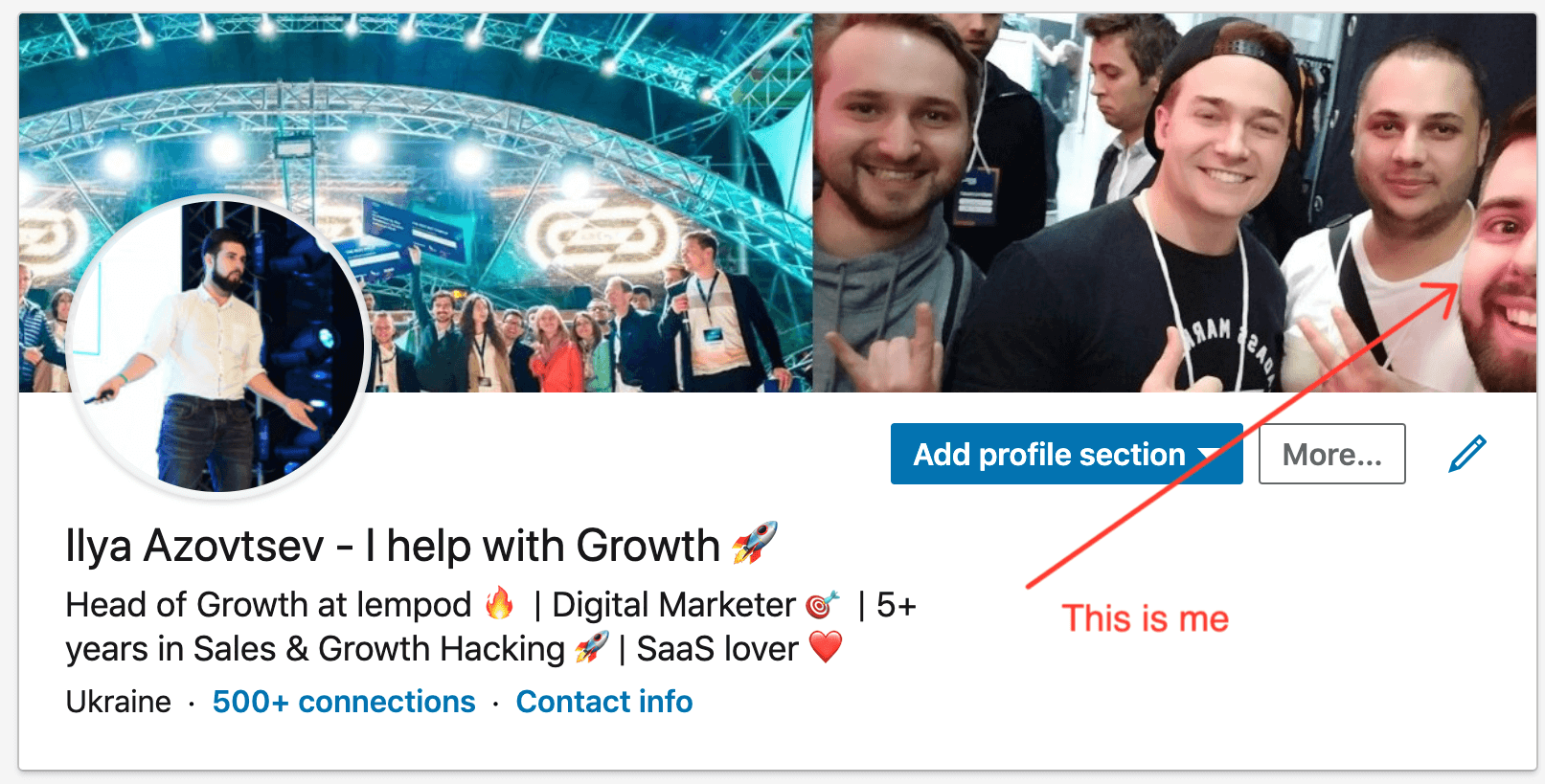 Cut LinkedIn Cover Photo
So, I always Google the recommended dimensions every time I need to add an image for my LinkedIn posts.
But one day I decided to create my own LinkedIn Cover Photo size infographics to always keep it near me.
Check it out 👇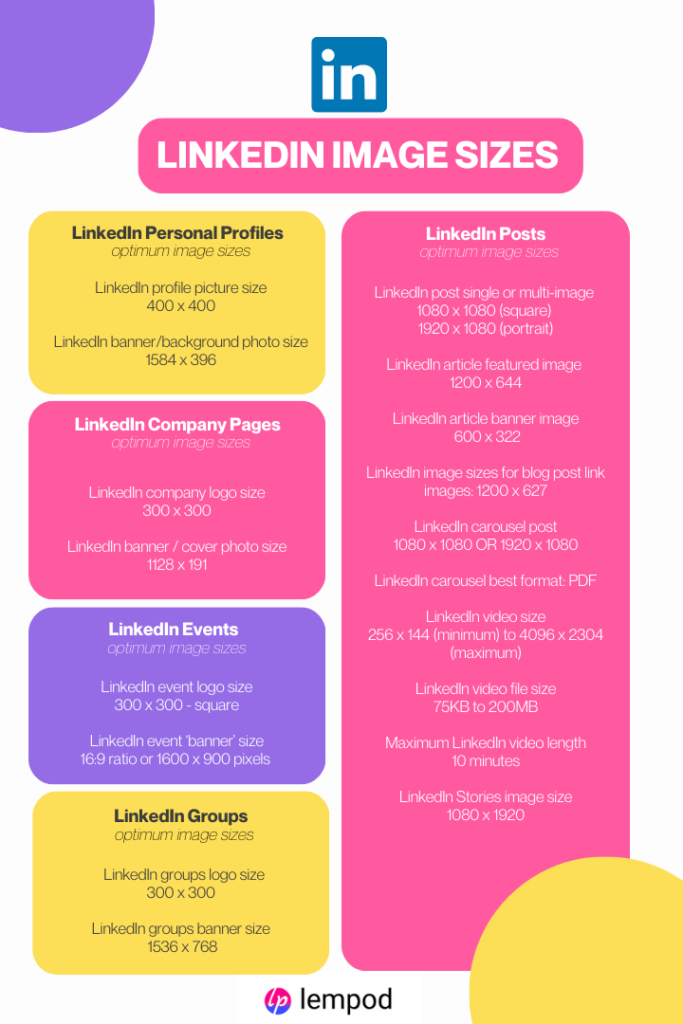 LinkedIn Image Size
I also wrote the detailed info with gifs and images, so check it out here 👇
Personal LinkedIn Page:
LinkedIn Profile Picture
Size: 400 x 400 pixels
Please note, your personal profile image will be with a round frame.
Here is how to change/add your LinkedIn Profile Picture 👇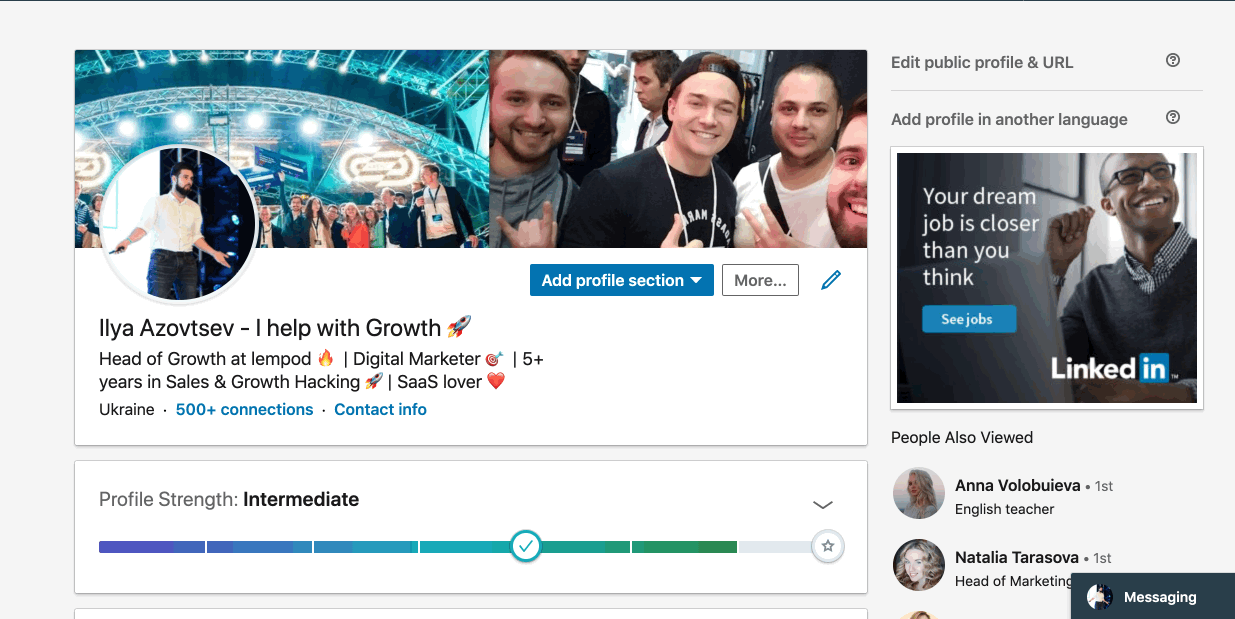 Change LinkedIn profile photo
Aside from having a perfect size for your LinkedIn Profile photo, you can optimize your LinkedIn Profile by following these Top 12 LinkedIn profile tips that you should implement right away!
LinkedIn Background Images
Size: 1584 x 396 pixels
Here is how to change/add your LinkedIn Cover Photo or LinkedIn Background Image 👇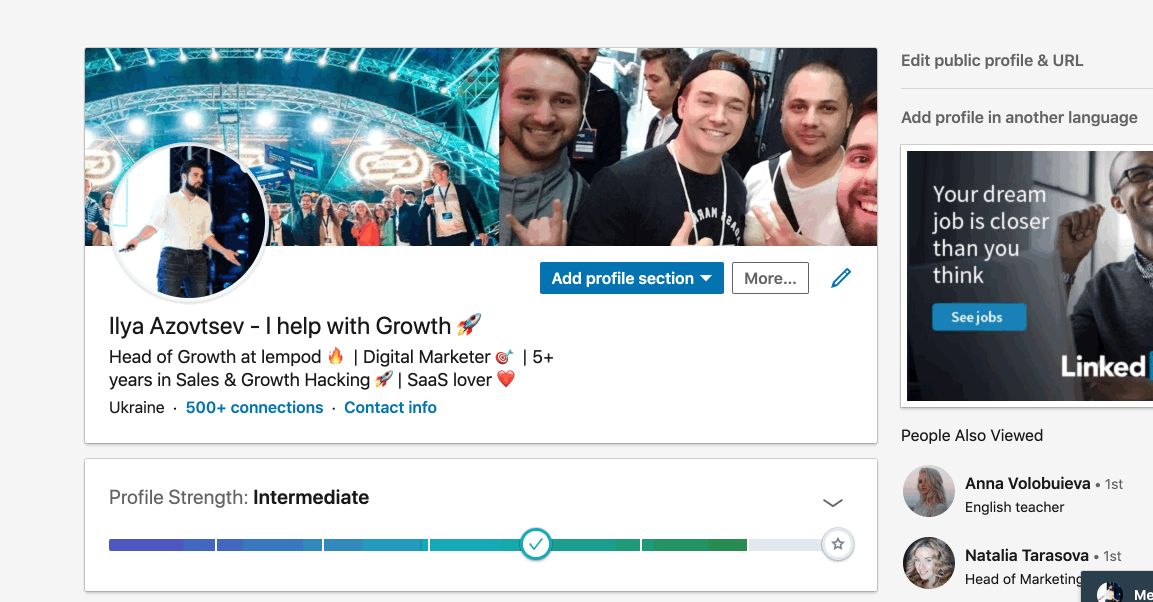 Change LinkedIn cover or LinkedIn Background Photo
LinkedIn Link or LinkedIn Update Post
Size: 1200 x 627 pixels
Here is how to change/add your LinkedIn Update Post 👇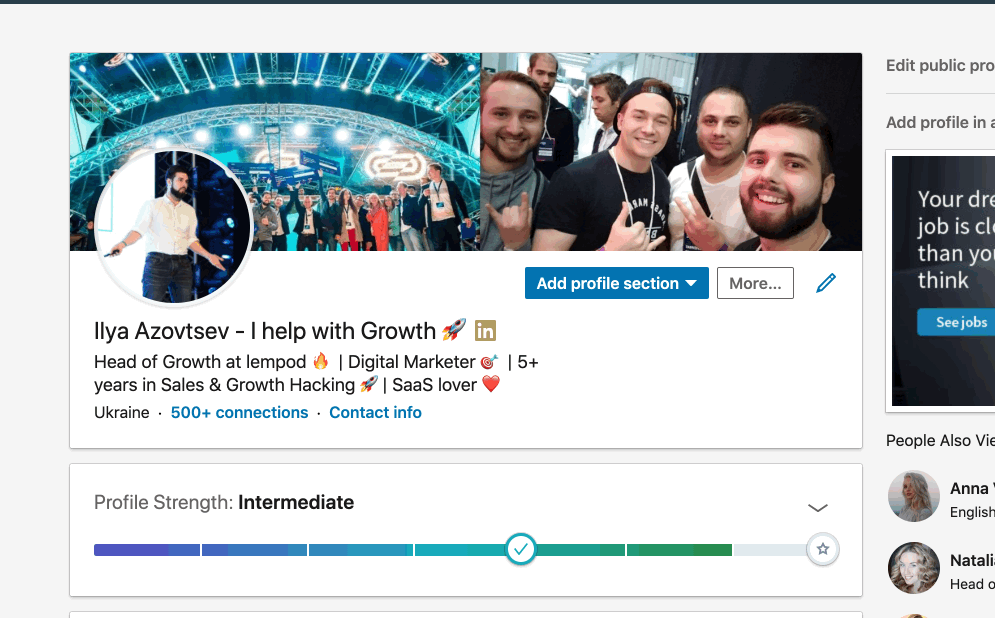 Add media to LinkedIn
LinkedIn Post Image
Size: 1080 x 1080 pixels (square) 1920 x 1080 (portrait)
Here is how to add your LinkedIn Post Image 👇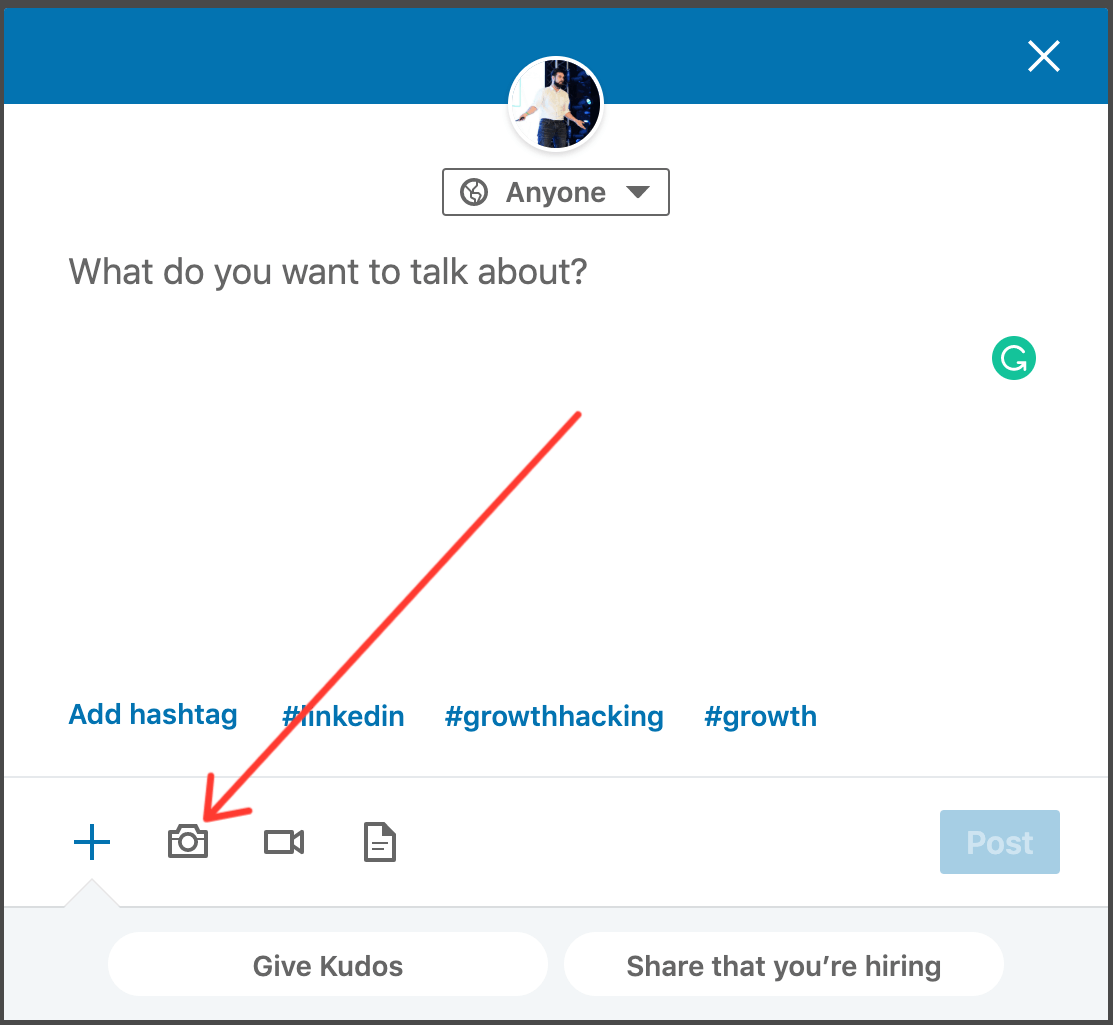 Add Add Image to LinkedIn post
LinkedIn Video Size
Size: 256 x 144 (minimum aspect ratio) to 4096 x 2304 (maximum aspect ratio)
Here is how to add your LinkedIn Video 👇

Add video Add video to LinkedIn post
By the way, if you want to know how to post on LinkedIn to reach 95K views with just 1 post – check out my story here.
We've prepared the fullest LinkedIn Marketing Checklist – that will help you find the weak points you should improve in your LinkedIn marketing. Get it here.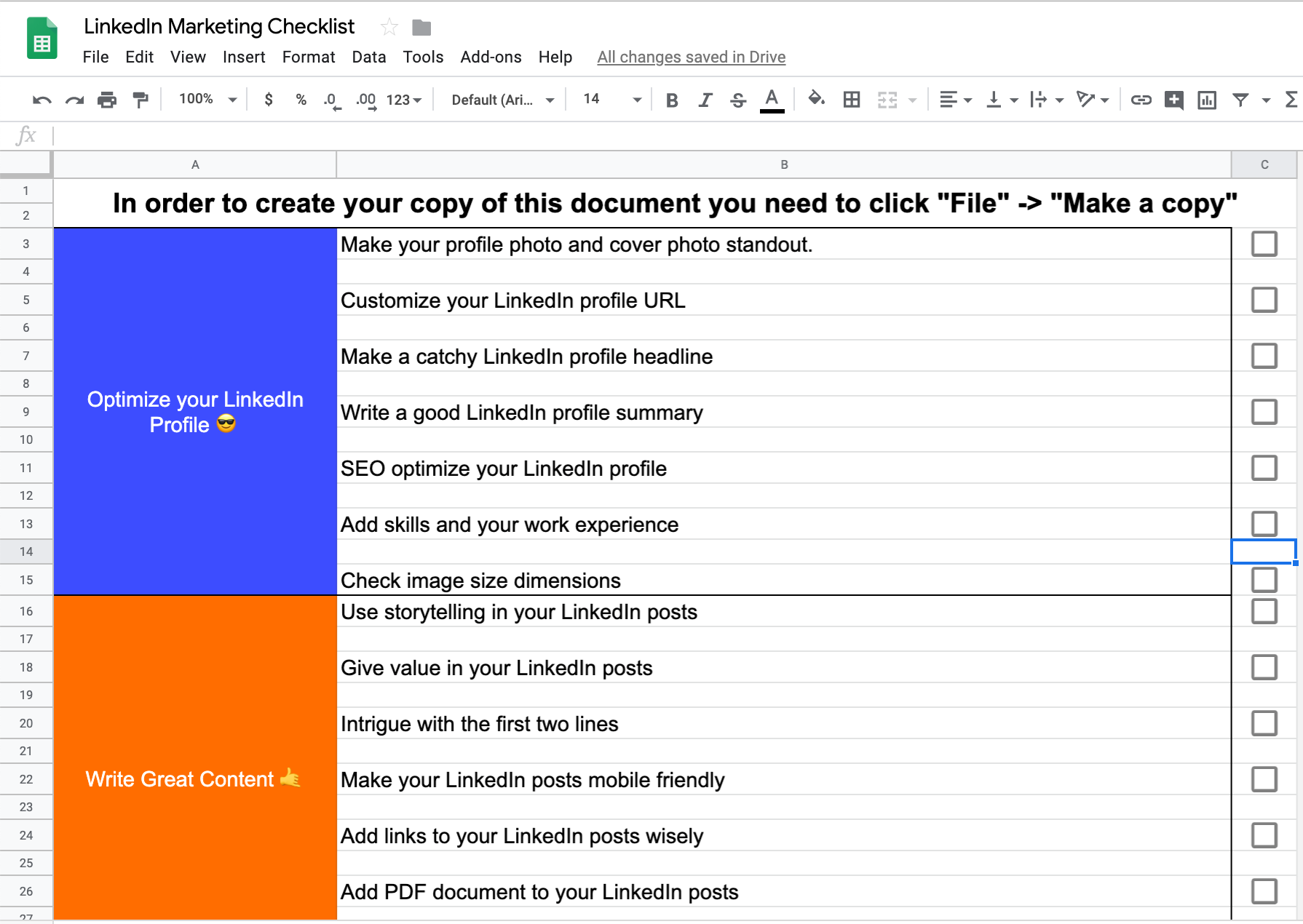 LinkedIn Company Page / LinkedIn Business Page
LinkedIn Company Logo
Size: 300 x 300 pixels
The best way is to add your logo, but be careful it should be in a square format.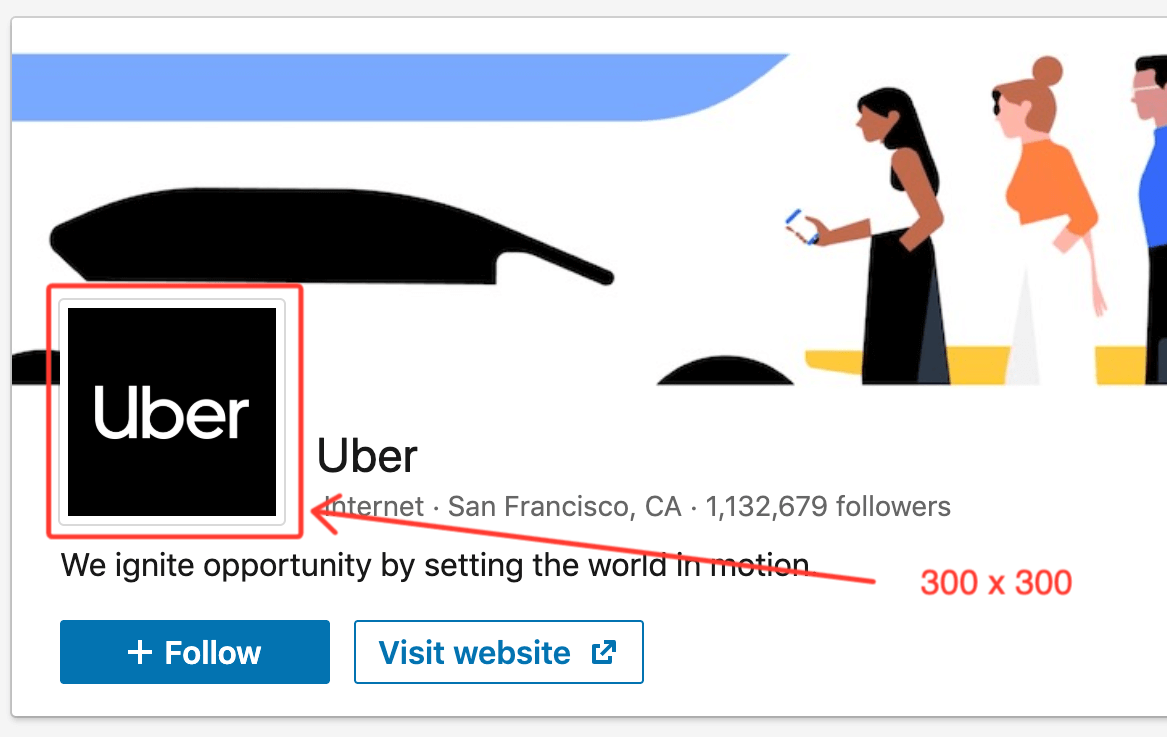 LinkedIn Company Cover Photo
Size: 1536 x 768 pixels
Here you can add your slogan (like what HubSpot did) or for example, a photo of your team.

LinkedIn Sponsored Content image
Size: 1200 x 628
Images make a huge impact on whether people click on your ads or not.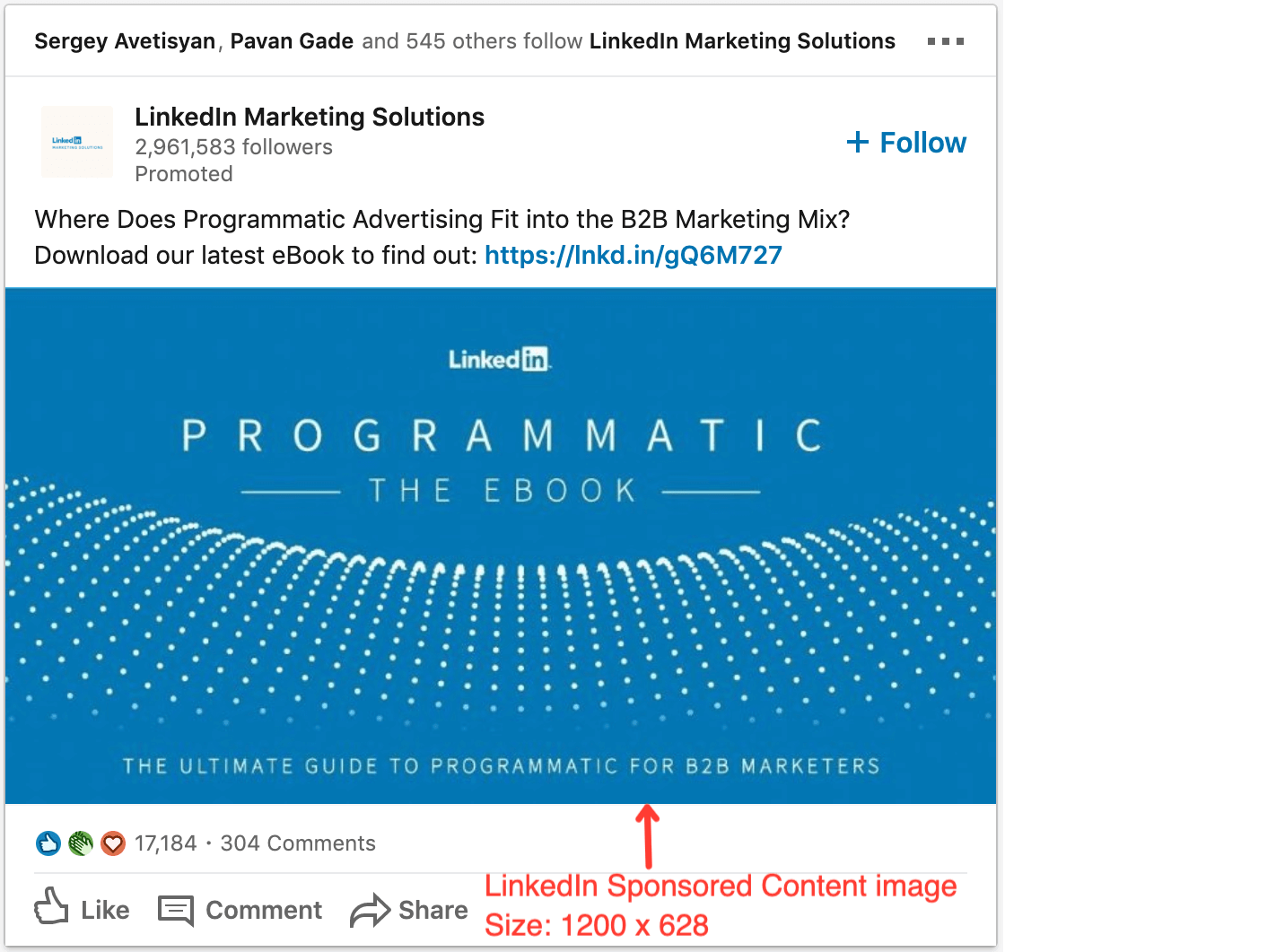 What tool to use to create images for LinkedIn
I highly recommend using Canva to create images for your LinkedIn content. Canva stands out as an exceptional tool for crafting captivating images and banners tailored for your LinkedIn profile.
You'll surely love its user-friendly interface and an array of pre-designed templates optimized for LinkedIn's image recommended sizes. Whether you're designing a banner for your LinkedIn profile or post images, Canva provides ample choices for customizing designs.
If you have minimal design experience, no worries! Canva's drag-and-drop functionality allows you to create polished visuals that align with your personal brand. You can effortlessly incorporate your professional headshot, company logo, and other personalized elements to make your profile pop.
Canva's brand templates are a great feature for creating consistent branding across your LinkedIn presence. By using cohesive color schemes, fonts, and graphics, you can establish a unified and professional look that sets you apart.
The platform also facilitates collaboration, allowing you to seamlessly work with teammates or clients to refine your designs.
With Canva's mobile app, you can even design on-the-go!
Canva's accessible features and tools make it a must-have resource for creating a visually appealing and attention-grabbing LinkedIn presence.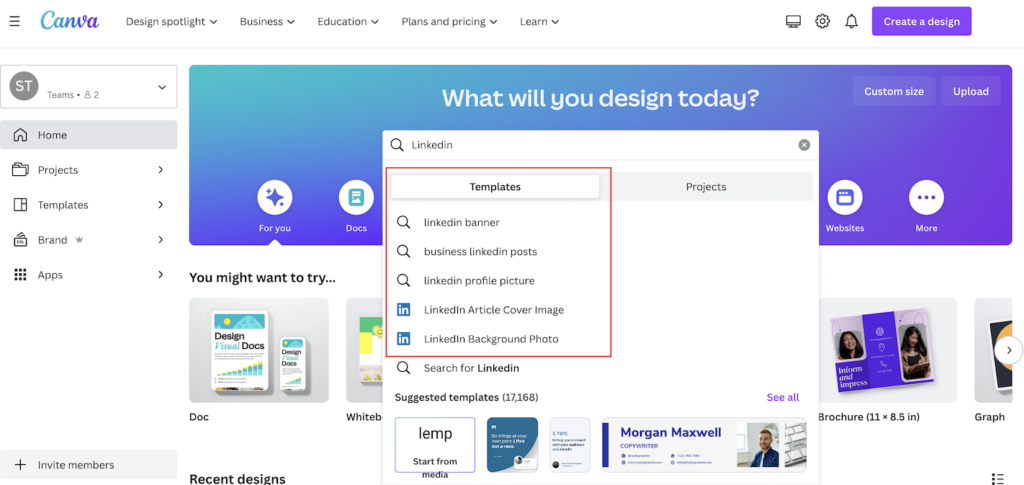 Choose from Canva's LinkedIn Image Templates
Summary
Here are some of the commonly used LinkedIn Image Sizes:
LinkedIn Profile Picture Size: 400 x 400 pixels
LinkedIn Banner Size or LinkedIn Cover Photo Size: 1128 x 191 pixels
LinkedIn link/update post Size: 1200 x 627 pixels
LinkedIn Post Image Size: 1080 x 1080 (square) & 1920 x 1080 (portrait)
FAQ LinkedIn Image Sizes
What should be the size of LinkedIn Carousel Posts?
The recommended sizes for your carousel posts can either be portrait at 1080 x 1350 pixels or landscape view at 1280 x 720 pixels.
What is the recommended LinkedIn Post size?
When posting on LinkedIn, the recommended LinkedIn post size or LinkedIn Post dimension is 1200 x 628 pixels.
How to change the banner on LinkedIn?
Go to your profile.
Hover over your current banner.
Click the pencil/edit icon.
Select "Edit public profile & URL."
Click "Add background photo" and upload your desired banner image.
Adjust as needed and save.
Make sure to follow the recommended LinkedIn Banner Size which is 1584 x 396 pixels.
There you have it! Everything you need to know about LinkedIn Image sizes to ensure they show up completely in your LinkedIn profile and posts!
But aside from high quality images, I'm sure you're wondering how else can you get noticed on LinkedIn?
How do you actually get thousands of views and engagement like all those viral influencers ?
Our blog on How to Increase Views on LinkedIn can definitely help you with that!