Last Updated on 28 August 2021 by Lempod
LinkedIn now lets you post documents and presentations directly to your feed, in a group, to your personal profile and company page.
And today in this step-by-step guide we will show you ways how you can upload a pdf on LinkedIn in 2020.
How to upload PDF to your LinkedIn feed
1) Open your Home page
2) Click on the "document" icon on the top of your page

3) Choose your PDF or upload it from the cloud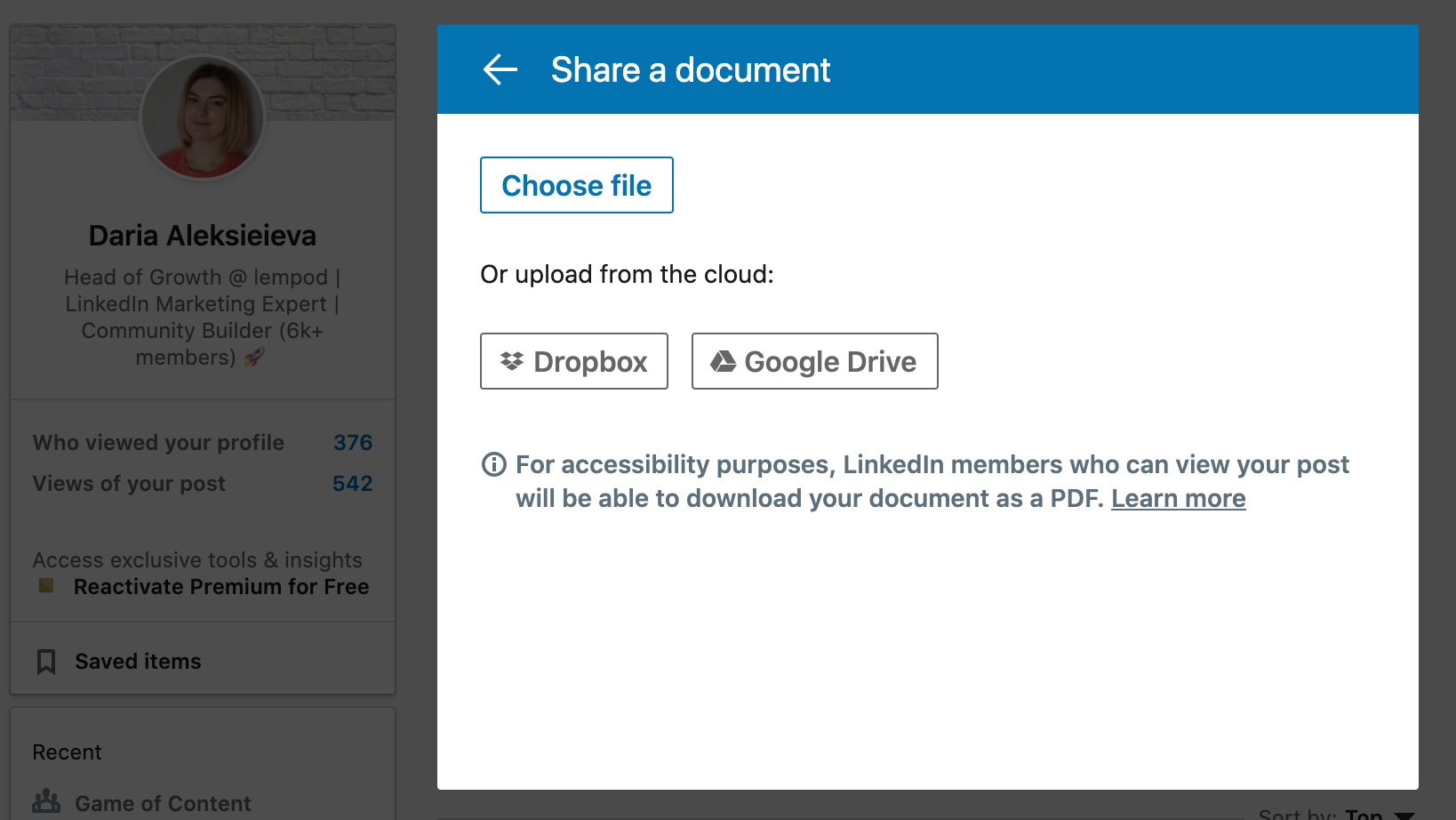 4) Add a descriptive title to your PDF and check some slides to be displayed correctly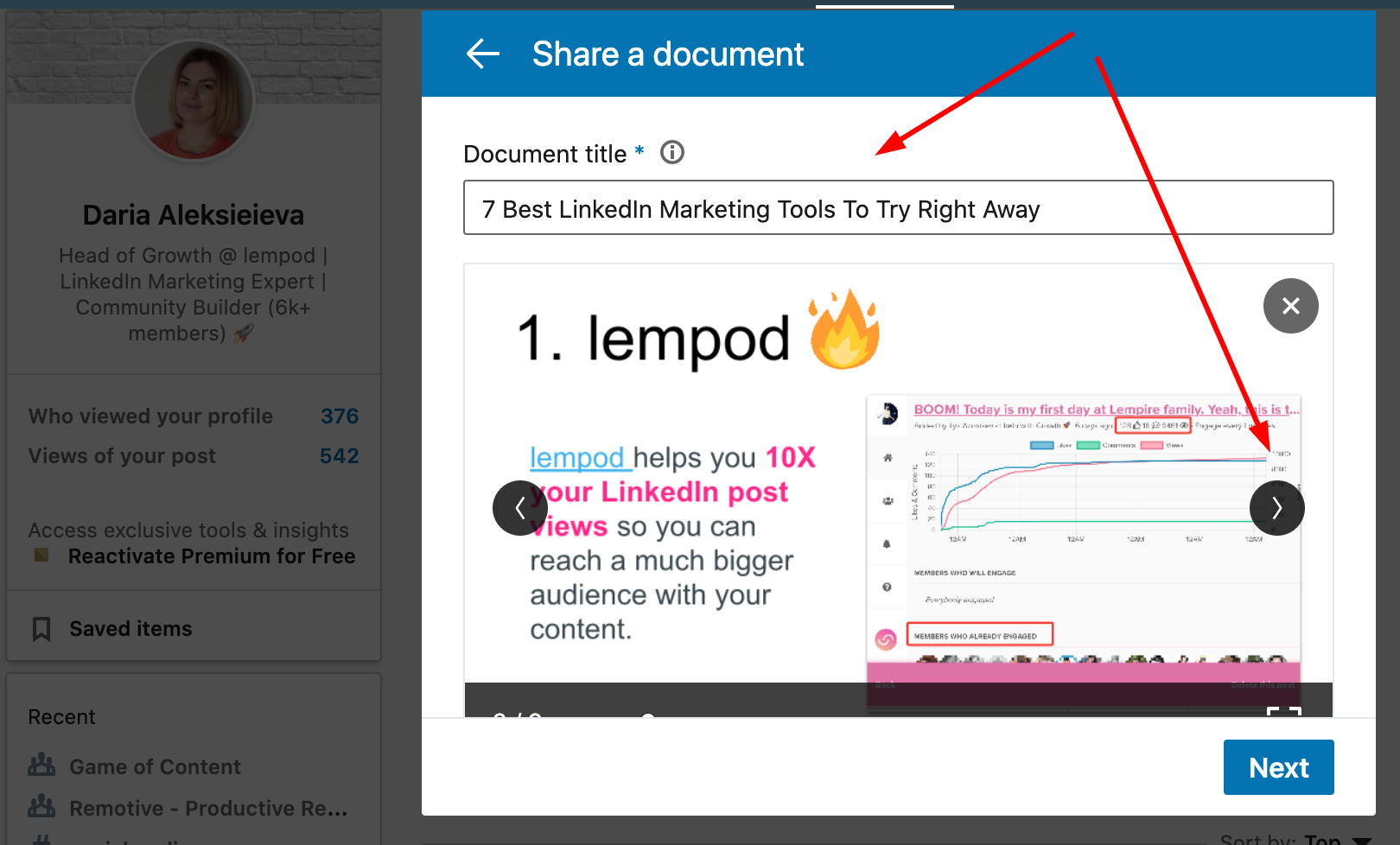 5) Add your text, hashtags, tag someone and publish your PDF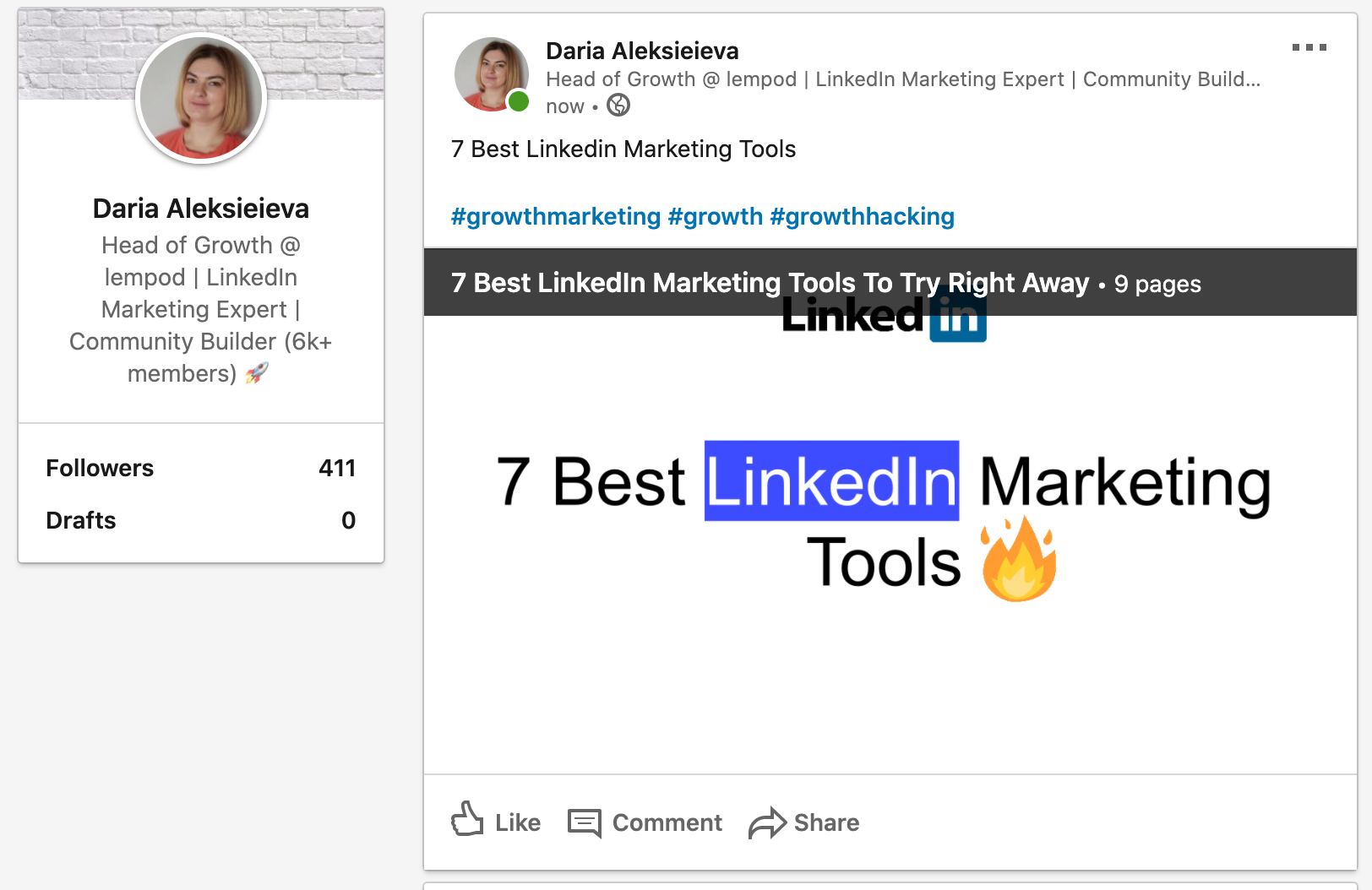 And that's it! Now you know how to upload and share a PDF with your network on LinkedIn.
Note: the document size cannot exceed 100MB and 300 pages.
Hope this was helpful!
But before you go:
Having spent lots of time on receiving the first initial engagement on our LinkedIn posts we've created a magic tool that everybody can use. The tool to 10x your LinkedIn post views with likes and comments from other LinkedIn content makers 🙌.
So here's a hack for you: Install lempod and increase your LinkedIn reach with 1000+ different LinkedIn Engagement Pods.
This is how it works: