Last Updated on 28 August 2021 by Lempod
So here is how to export Linkedin contacts in 2020.
How to export Linkedin contact:
1) Click on "Me" icon on the top of the page near your photo
2) Select "Settings & Privacy" from the drop-down list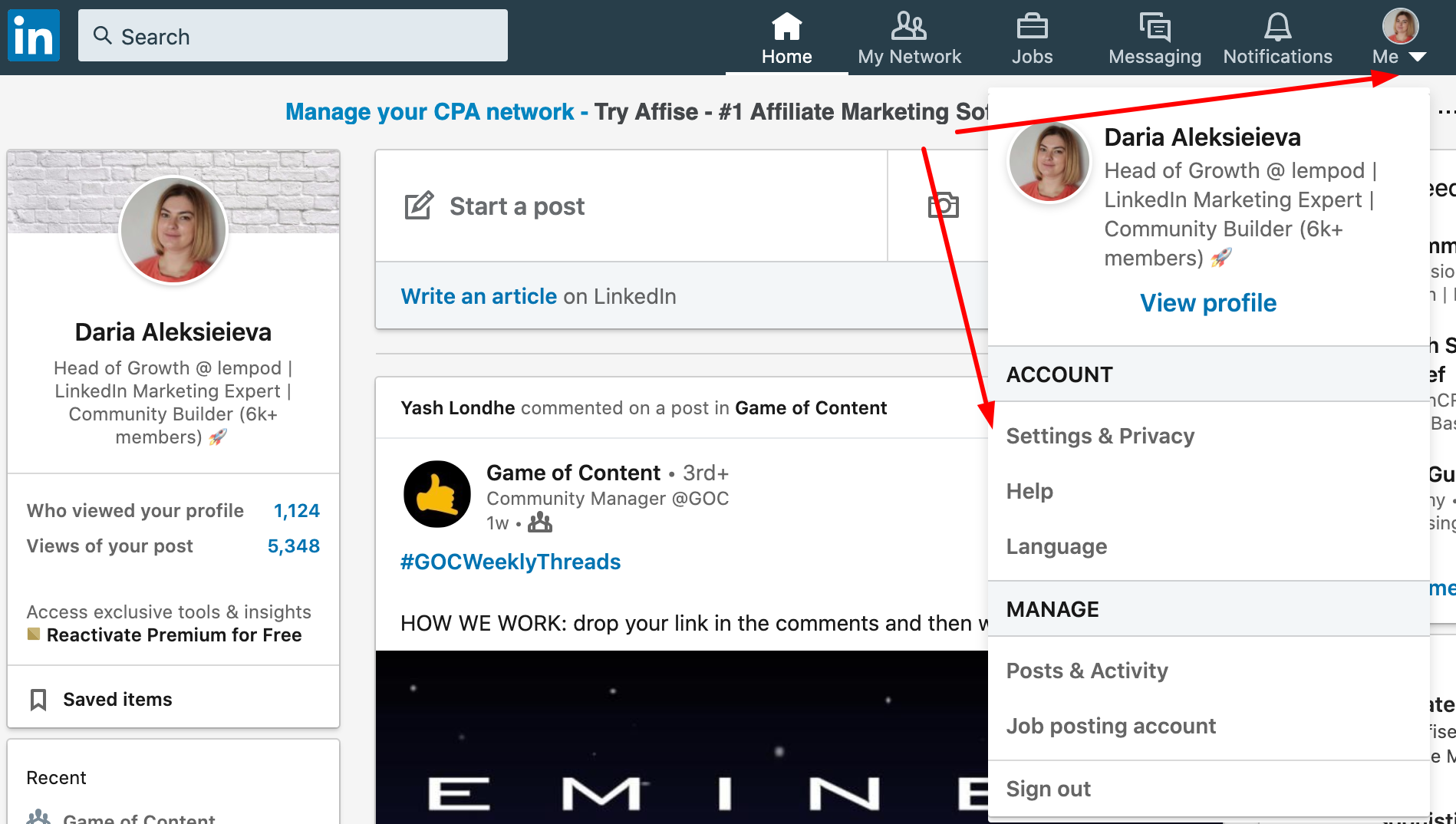 3) Choose "Privacy" tab
4) Click on "How LinkedIn uses your data" section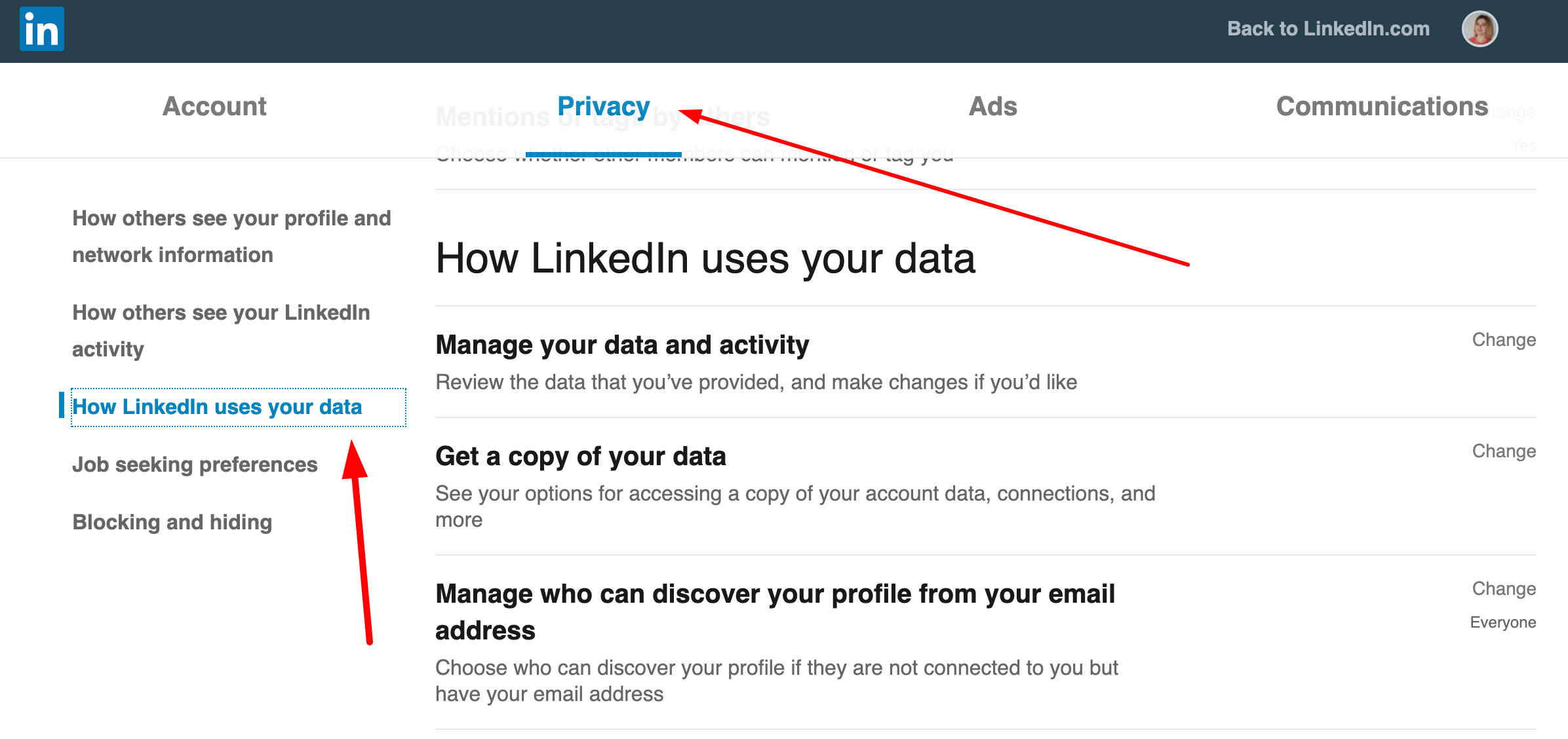 5) Find and click on "Get a copy of your data" section
6) Choose Connections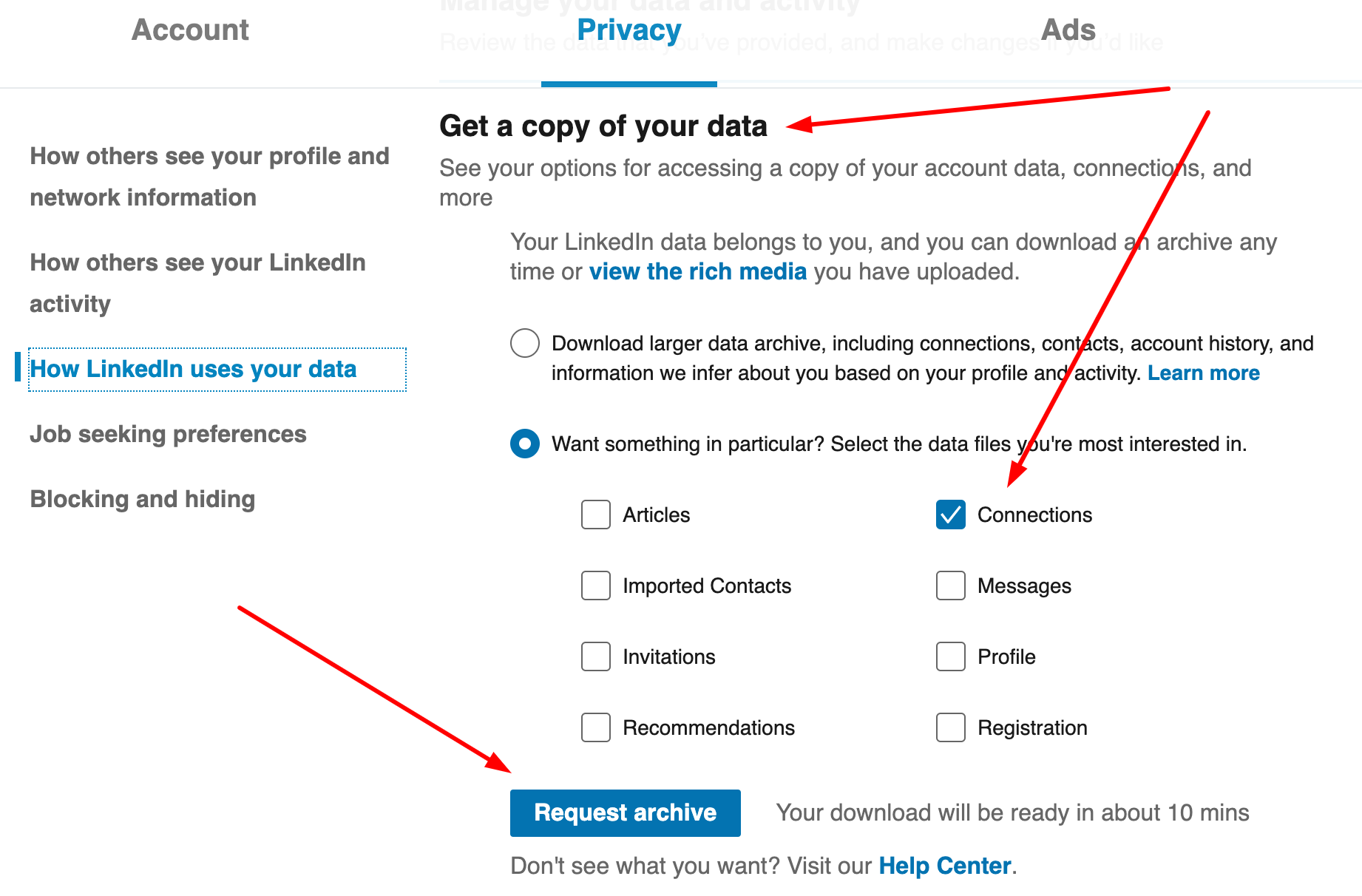 7) Click on "Request archive"
Note: You will receive your archive in about 10 minutes.
But before you go:
Having spent lots of time on receiving the first initial engagement on our LinkedIn posts we've created a magic tool that everybody can use. The tool to 10x your LinkedIn post views with likes and comments from other Linkedin content makers 🙌.
So here's a hack for you: Install lempod and increase your Linkedin reach with 1000+ different LinkedIn Engagement Pods.
This is how it works: