Last Updated on 18 February 2023 by Lempod
If you're posting content on LinkedIn, I'm 100% sure that you heard about the debates on how to post a link on LinkedIn.
There are 2 main ways to post a link on LinkedIn:
Share the link in a Post (just add it and that's it)
Or add the link to the first comment -> copy the link to the first comment -> put it inside the post (it looks difficult, but it's super easy).
Here is how to do it: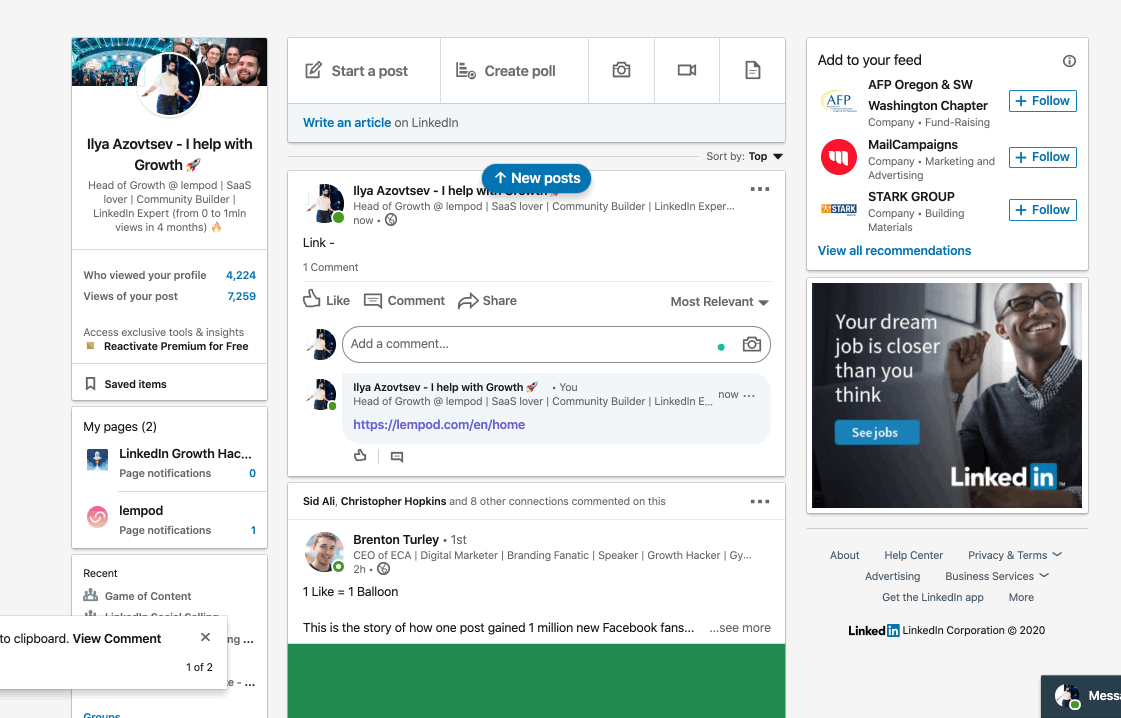 Link in a comment
I tested a lot with my profile 7-8 months ago and found out that link in the first comment works better in terms of:
total views
clicks
For example, this post:
At that time I had around 4k followers and got 18k views, which is a lot: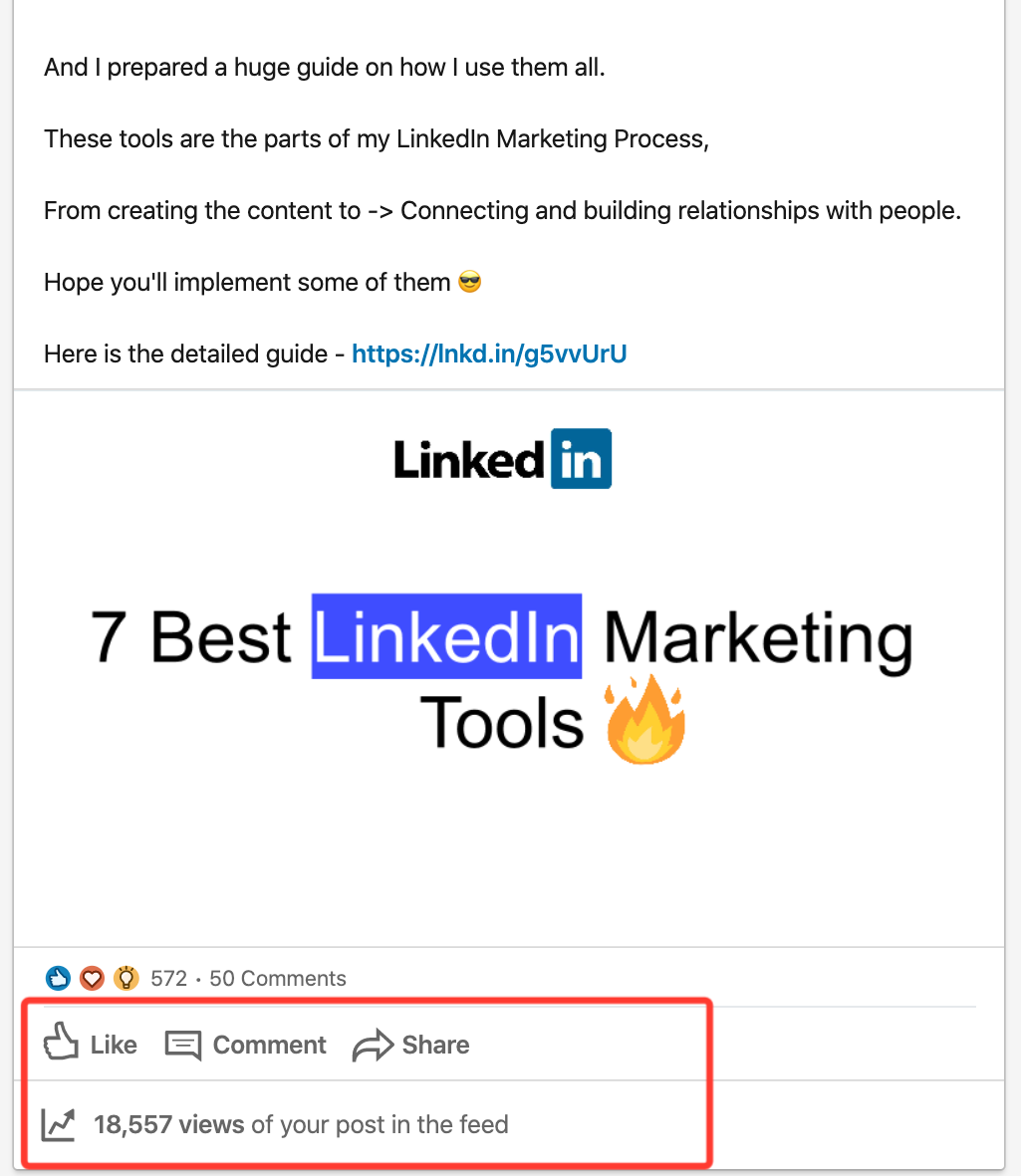 I used this approach for all my next posts.
But one day, I tried to post with the link inside the Linkedin post:
Link in a post
One day I tried to share the link inside the post and got almost the same results: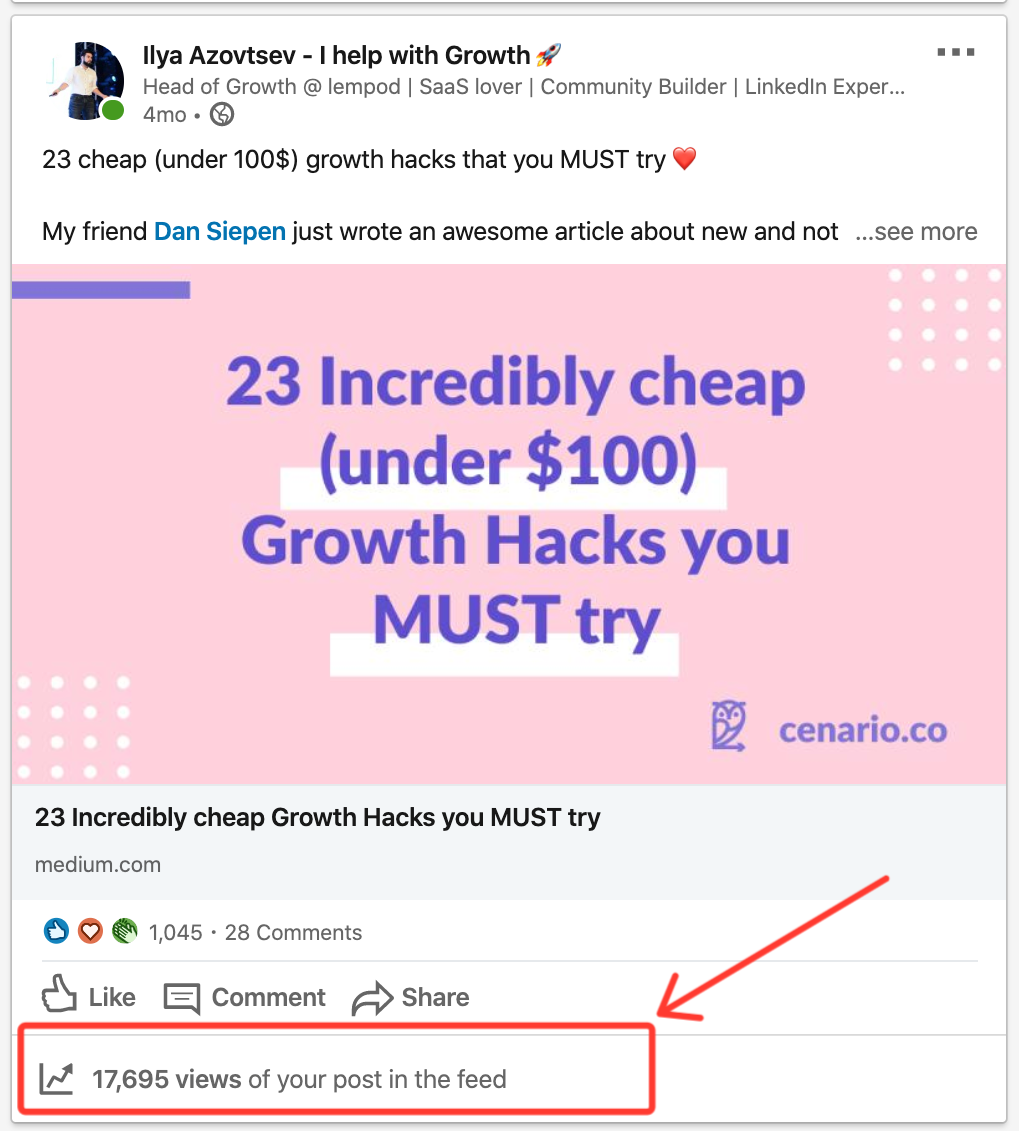 There were 17.7k views and aaaaand almost a thousand of clicks!
That's a lot for a LinkedIn post where 1 view counts every time a user scrolls the post for 1 second!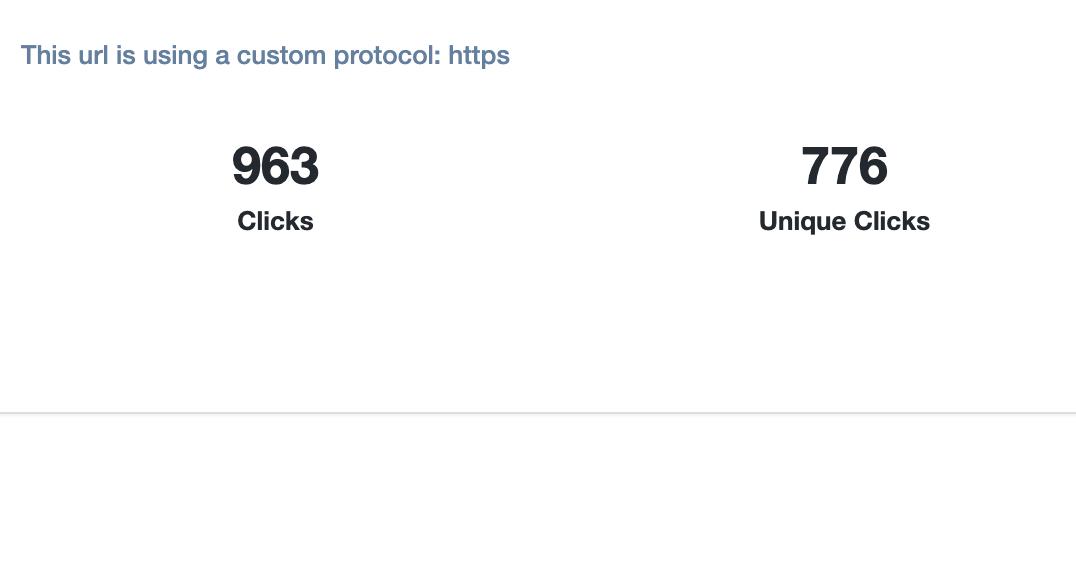 I used Reactlink to track links (you can also use JotUrl to track and retarget with Facebook ads anyone who clicked that link – here is how I do this)
The experiment
Those two posts were too different, with different content and engagement.
So I decided to make an experiment on – what is the best way to share the link on LinkedIn!
The process:
I took a few LinkedIn accounts (one of them was mine)
Shared the same post (with the same content) on LinkedIn
But put the link in different ways (inside the post and in the 1st comment)
Results were almost the same, so I'll share with you highlights:
The post with the link in 1st comment: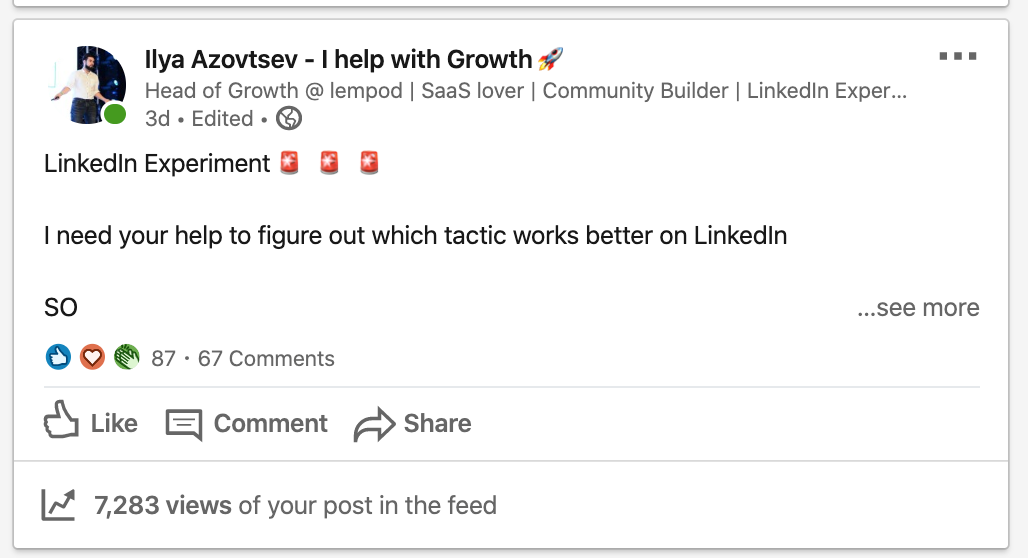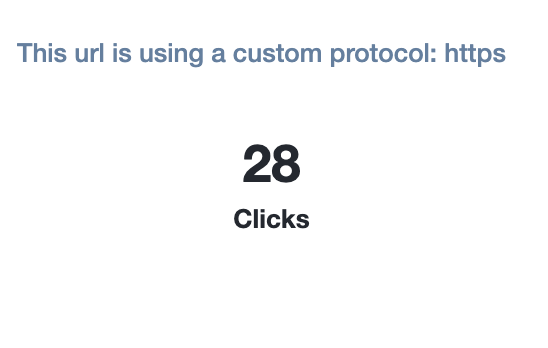 The post with the link inside the post:
I got less views (it's ok, because LinkedIn cut views for posts with links)
LinkedIn is a social network that earns money by showing you ads. If you can't easily move from LinkedIn to another platform (for example your website), LinkedIn won't show you enough ads. So if people can easily add links to their posts -> LinkedIn earns less amount of money.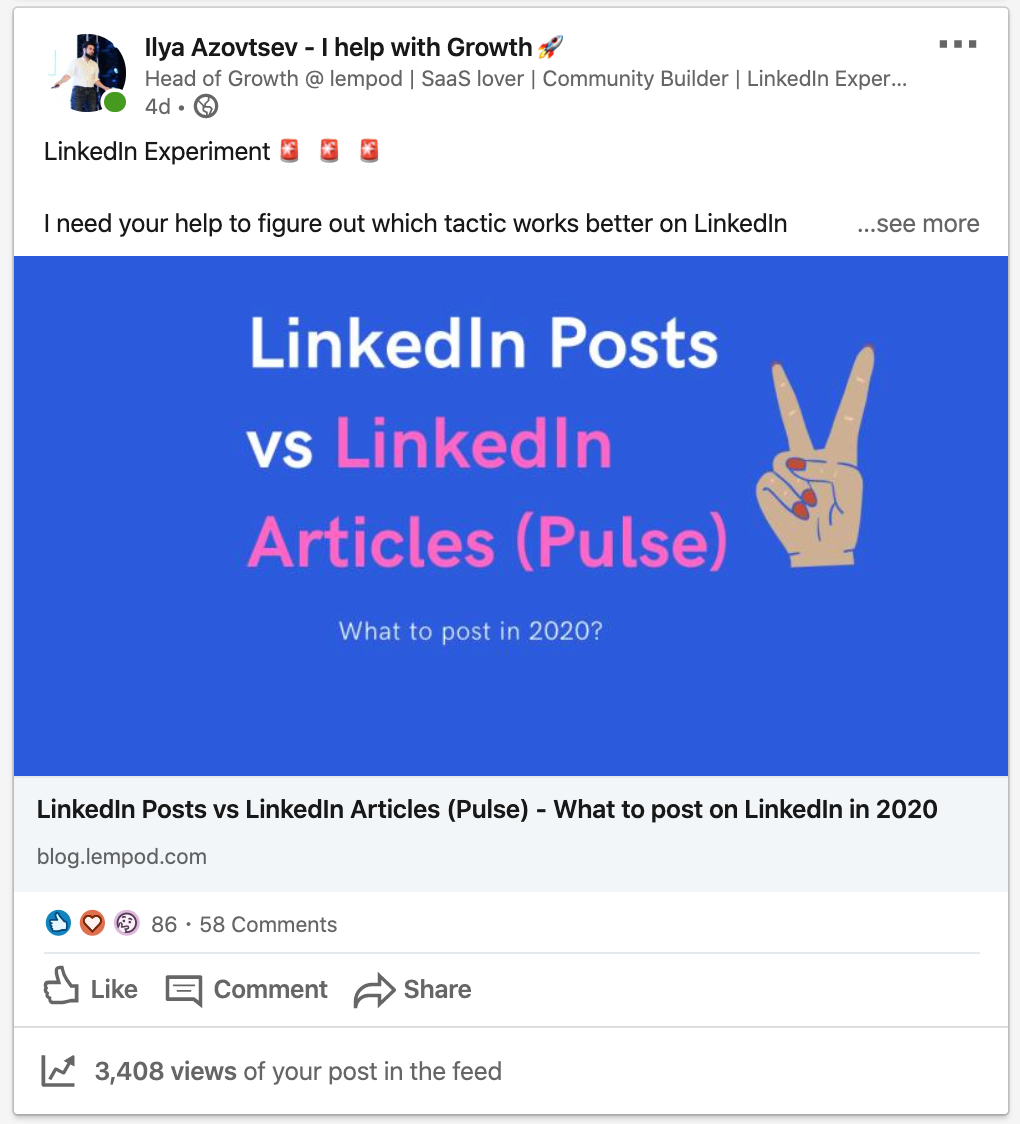 But the number of clicks was almost the same: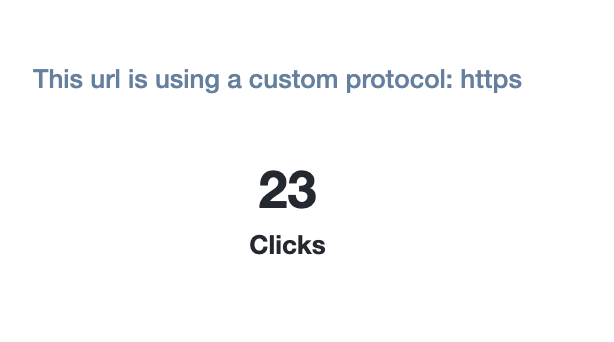 Results:
I tested these approaches with 3 accounts and 10 posts and the results were always +- the same:
Views: LinkedIn posts with the link in the 1st comment get more views
Clicks: LinkedIn posts with the link in. the 1st comment get a bit more clicks
How to get more views:
Since LinkedIn algorithms work by this principle:
LinkedIn shows your post to 1st connections first, and only if they like it and engage with your content with likes and comments, LinkedIn understands "Ok, this piece of content is interesting to at least 1st connections, it probably might be interesting to others"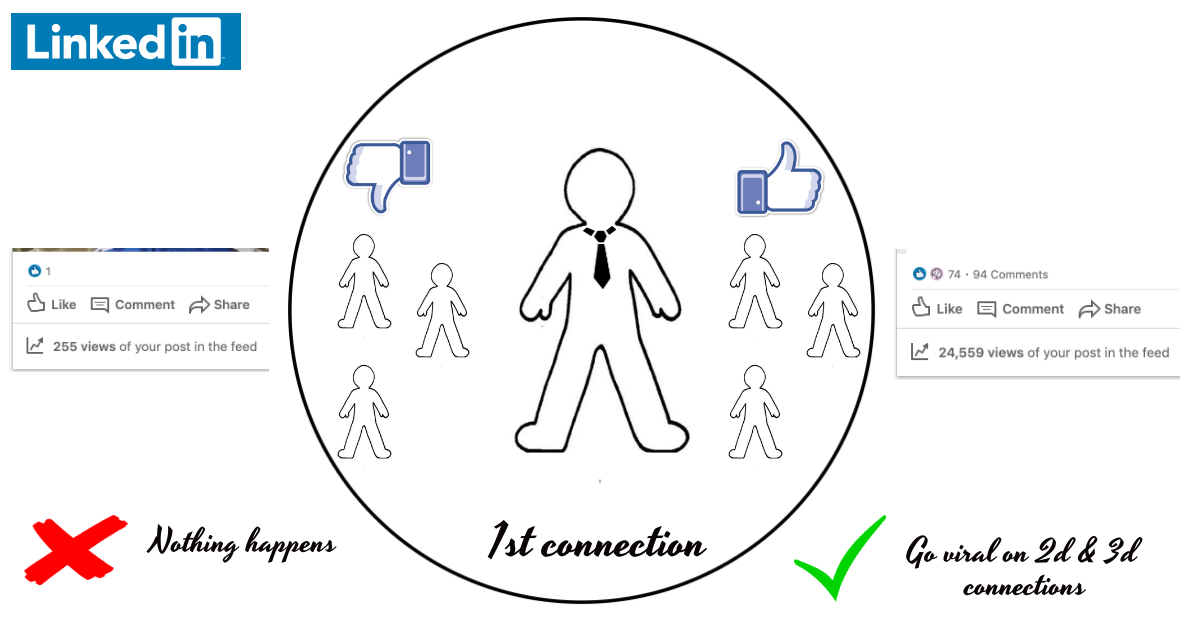 So in order to start getting more LinkedIn post views you definitely need to organize the process of getting likes and comments from your colleagues and 1st connections.
So every time I posted on LinkedIn I asked my friends and colleagues to support it with likes and relevant comments.
I've also created the groups on Slack and Telegram where LinkedIn content makers like and comment on each other's posts.
Here is my story, how I created and tested different LinkedIn Engagement Pods.
But the best way to get a real impact from this engagement is – lempod.
lempod is the biggest marketplace of LinkedIn Engagement Pods where other LinkedIn content makers automatically support each other with mutual engagement.
Btw, lempod is one of the 7 LinkedIn marketing tools, I can't live without. Check out the detailed use cases on how I use that tools.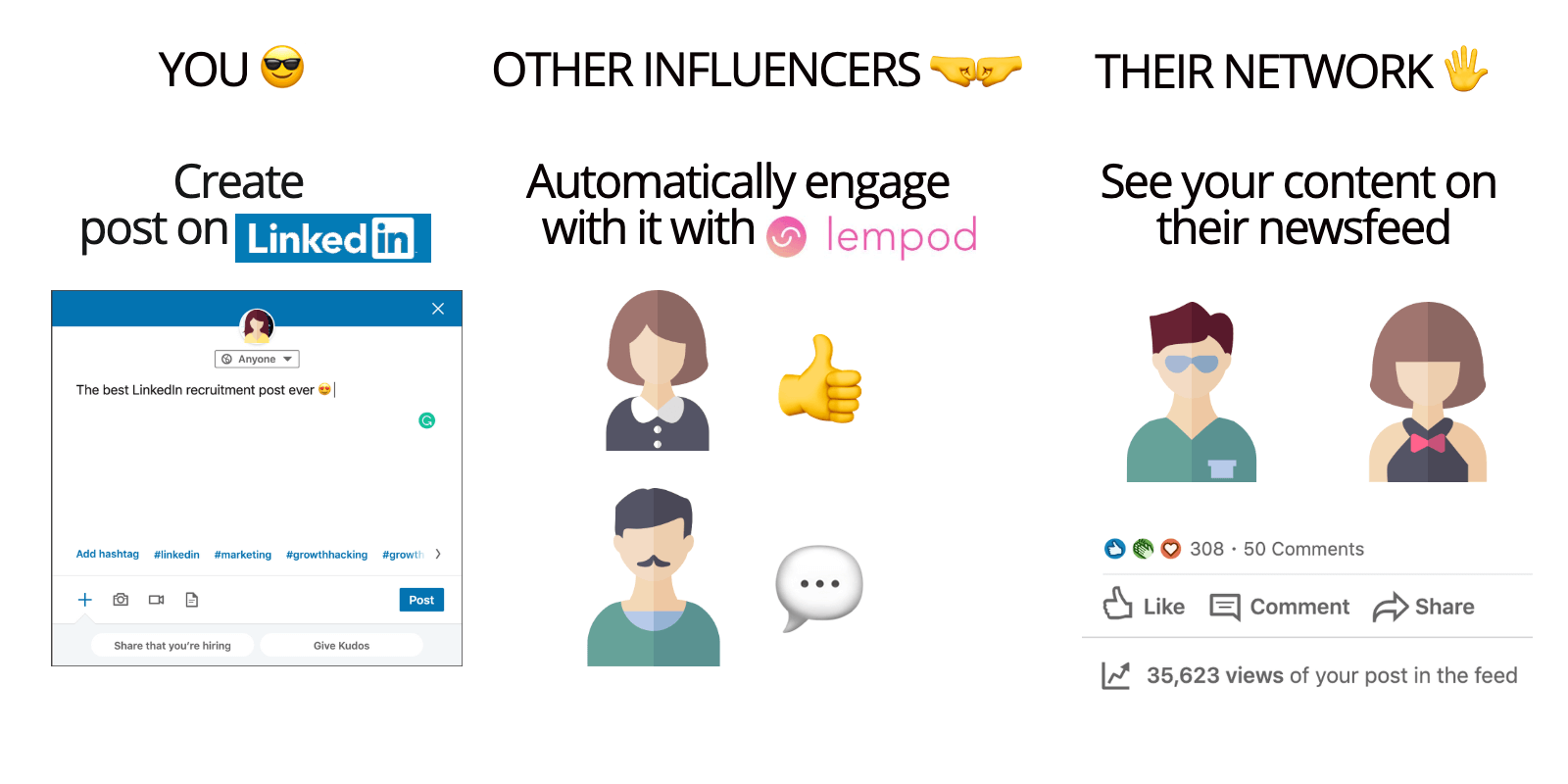 How to use lempod?
Install lempod Chrome Extension
Join relevant pods (or create your own pod and invite people)
Share your post to lempod, so other pod members will support you with likes and comments.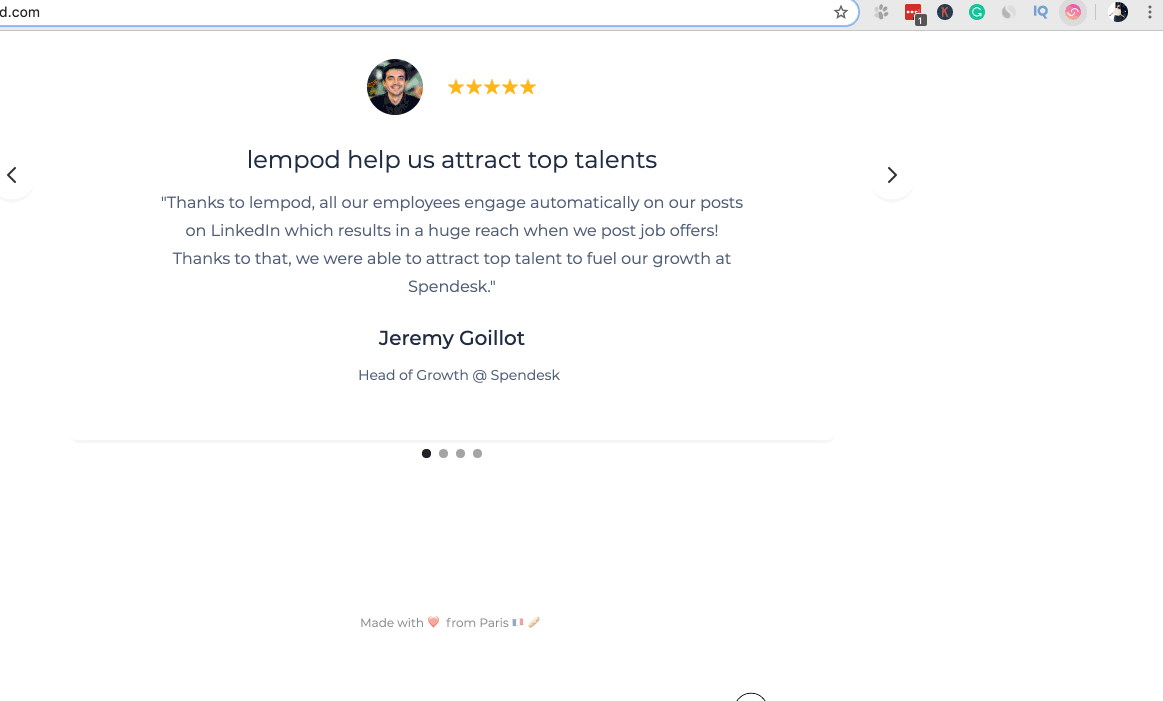 So when you get engagement from people you significantly boost your LinkedIn post views: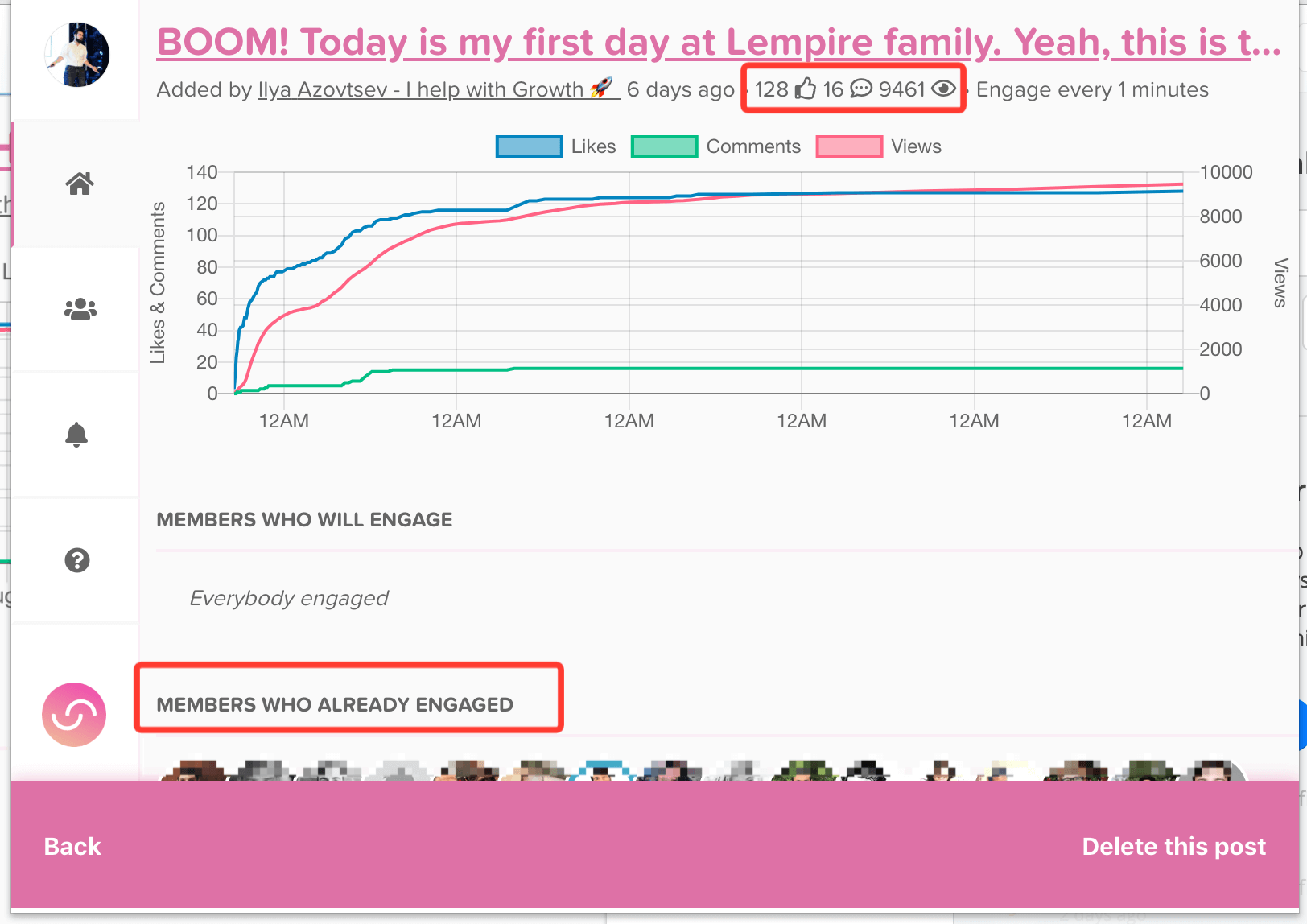 I've created a list of LinkedIn Engagement Pods on lempod with super awesome people there.
There are already top influencers in their sphere, so you can join pods where high-level LinkedIn accounts create a relevant content. So here we go:
SaaS Haven – All things SaaS 🚀 – The secret code is: 6129
Growth Hackers – Worldwide 🌍 – The secret code is: 6031
High-level Marketing Club 👑 – The secret code is: 1042
Startup Factory – Achieve Fast Startup Growth 🚀 – The secret code is: 3348
The HR Mastermind – Everything about Human Resources 🤓 – The secret code is: 4763